Insulation Contractor Washington Dc
Your trusted Spray Insulation Conractor All over Washington DC.
Welcome to DMV Foam
We are Washington DC's most trusted spray foam insulation company. With over 16 years of insulation experience, we at DMV Foam has a reputation for providing practical, effective solutions at an affordable price.
Guaranteed you'll not only get quality workmanship that delivers best results, but gives you peace of mind you deserve knowing you're working with the best spray foam insulation contractor all over DC.
Get a free quotation now get your free estimate, let's convert your place into eco-friendly and wise.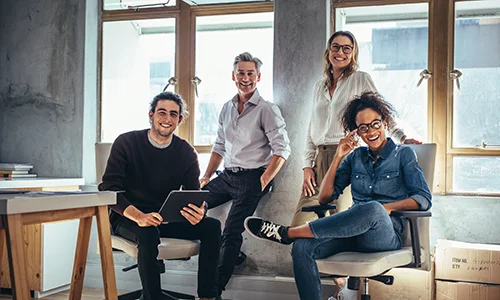 We Offer
We offer our service for various types of buildings and structures.
Spray Foam Roof Systems
Cost-effective, long-lasting roofing solution: roofing foam. It works in any climate and is a great investment for any roof.
Residential
Make your home feel more comfortable. Spray foam insulation allows your home heating and cooling units to work more efficiently. Get a reduction power costs as much at 35% without losing efficiency and comfort.
Agriculture
Saving agricultural business and operators for decades. Spray foam insulation protect your crops from damage, maintaining a sufficiently insulated building for your livestocks with less use of energy and fuel.
Garage Ceiling Insulation
Spray Foam Insulation
We offer two types of foam insulation.
Open Cell
Open cell spray foam are cheaper than other insulation materials. It provides less dense and more flexible material. Best use for ceiling insulation and noise reduction.
Closed Cell
More commonly used in barns and commercial buildings. Serves as an eco-friendly insulation option, closed cell foam provides airtight seal reducing your energy consumption and prevents mold growth, and strengthen building structure.
Advantages
Foam insulation has a number of advantages that provide a wide range of applications for this technology.
It Deters Moisture
Spray foam insulation is built to prevent outdoor moisture from infiltrating your house or building. Attic insulation washington dc creates an airtight barrier that prevents air leakage that could result in condensation or developing molds.
It Improves Comfort
Spray Foam insulation Washington Dc will equalize the temperatures across your house, reduces sound transmission and noice coming in and out your house, adding comfort and advantage to you and your family.
It Improves Indoor Air Quality
Spray Foam insulation creates an air seal, reducing penetration of dust, allergens, pollutants and other air contaminants providing a cleaner air quality in your home.
It Is Easy to Install
Spray foam insulation is an alternative to traditional building insulation. Gives you a quick and easy fix to all your uncomfortable house issues within 24 hours.
It Lasts
100% quality guaranteed - attic insulation dc spray foam can last for more than 100 years, it won't compress, sag, or settle over time making your initial cost well worth the investment.
It Provides Additional Strength to Buildings
Spray foam insulation High-density closed-cell spray foam insulation improves buildings strength and durability. It provides up to three times as much structural strength as other insulation options.
It Reduces Sound
Effective sound-absorbing qualities that blocks external noise from entering your property.
It Saves You Money
Reduce your energy bills, it performs as both insulation and an air barrier, sealing every crack and crevice, reduces up to 50%, of your energy bills. Guaranteed to pay-off starting day one.
The team came out to provide us free estimate for an attic insulation. He was very nice and accommodated all our queries and discussed all our options. We were very impressed with their service. Great company to work with fair price and quality work. Thanks DMV team!
Hadwin Flowers
I was searching for home insulation contract near me and found them. DMV are the experts in the foam insulation industry. They make sure you have what is best for each project and guarantee a long-term value. We highly recommend their service.
Harley Geise
Thanks for the great service! They offered us a reasonable price and financing options. The job was done quicker than the scheduled time. We are very pleased with the service! We will definitely refer them to our friends and family!
Travis Collins
They were very responsive and very professional! These guys handled the job quickly. They assessed and provided solution cost less than our budget. Absolutely the highest quality insulator in DC!
Troy Sarratt
Worth it without a doubt! Pleased with their work, offered us cost-effective price. DMV is the highest quality insulator we have ever worked with. The whole experience with them was perfect from start to finish.
Barbara Stephens
We've been getting charged unusually high electric bills and decided to contact a foam insulation company to help us with our problems. Best decision ever! They did an absolutely amazing job! Our home is now energy efficient, and comfortable. Will recommend DMV to anyone who needs insulation service.
Pansy Crawford