Spray Foam Insulation Mclean Va
We distinguish ourselves from other insulation contractors in Mclean Va by providing excellent and cost-effective solutions. Given our experience in dealing with different scenarios, our experts are sharp-witted and capable of devising solutions to resolve issues.
DMV Foam Insulation Company Mclean Va
Most often than not the effects of poor insulation are usually associated with the lack of control over inhouse temperatures. Even though this is true and the internet is awash with data to substantiate it, there are other endangering effects of poor insulation that haven't been emphasized. These effects affect our personal well-being and health. A poorly insulated home can lead to respiratory infections, skin conditions, allergies, touches of flu, and an increased frequency of colds. You wouldn't want to take such a risk especially if you have children, an adult whose health is delicate, or an elderly one.
The good news is poor insulation is a problem that can be solved. If your house is uncomfortable, the air isn't pristine, and the temperatures aren't steady, these are telltales you need the help of a skilled insulation contractor. At DMV Foam, we have fine-tuned our work processes in such a way that our team of insulation mclean va is able to quickly respond and identify your needs, conduct quick energy audits of your home, examine the dysfunctionalities in your attic and devise cost-effective solutions.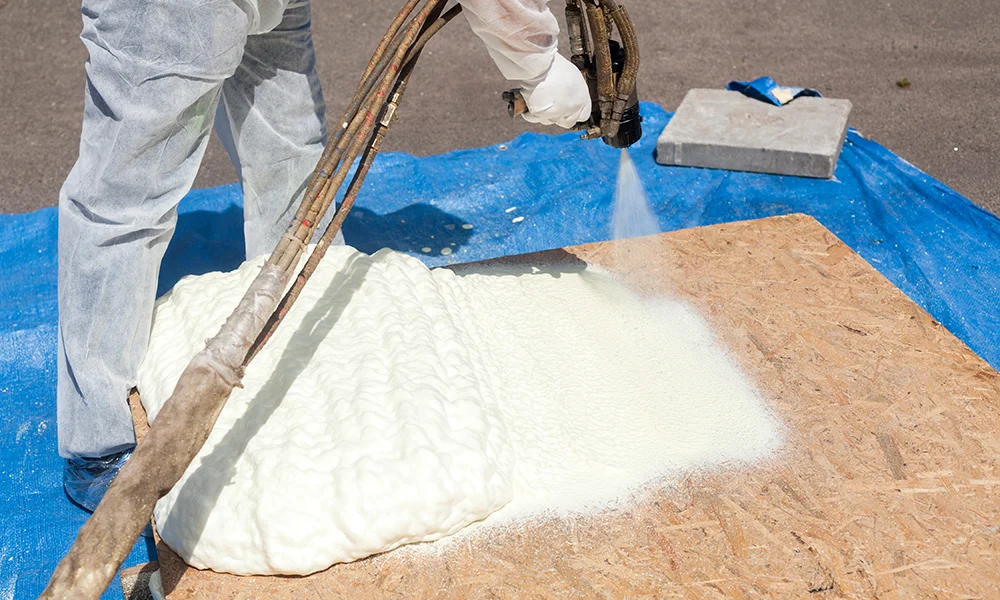 Services
We offer our service for various types of buildings and structures.
Commercial
We provide complete energy performance solution in any commercial design. Guaranteed to provide cost effective, efficient insulation to insulate interior cavities with flexible design.
Residential
Make your home feel more comfortable. Spray foam insulation allows your home heating and cooling units to work more efficiently. Get a reduction power costs as much at 35% without losing efficiency and comfort.
Agriculture
Saving agricultural business and operators for decades. Spray foam insulation protect your crops from damage, maintaining a sufficiently insulated building for your livestocks with less use of energy and fuel.
Garage Ceiling Insulation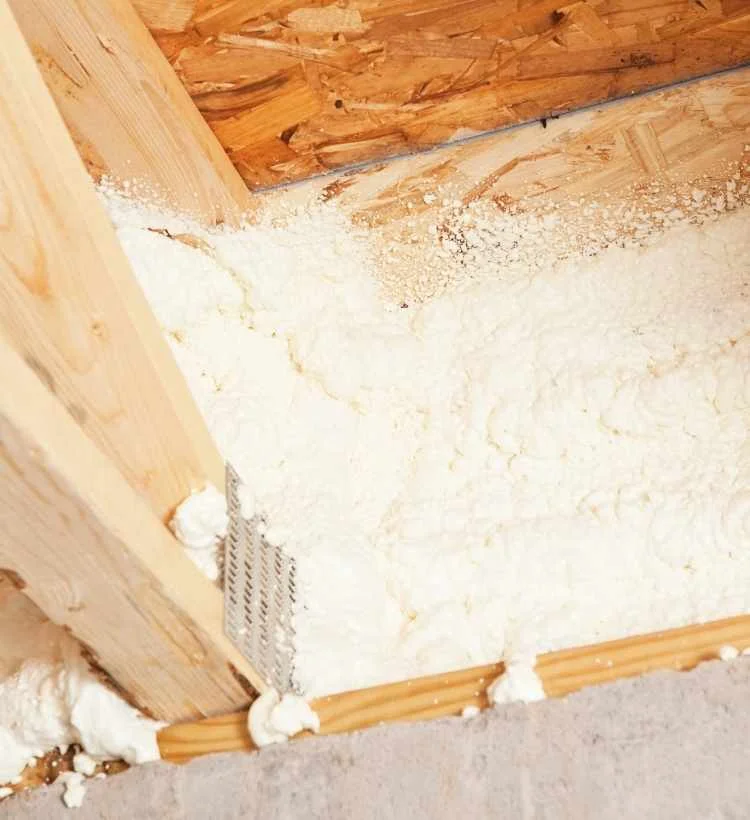 McLean VA's foremost Expert in Attic Insulation
So many folks do not realize an attic is the most important element of the house when it comes to conserving energy. According to the US department of energy, it estimates that 85% of heat is lost exits through the attic of a house. That's a staggering amount of heat loss and one that can significantly affect your energy efficiency.
We have provided outstanding Attic insulation in Mclean Va to different homeowners and businesses. With a team of highly skilled professionals, we are constantly out in the field and as a result, this has enabled us to have a good mastery of the local area needs any where in Springfield Va and Fairfax Va. We provide top-notch quality spray foam insulation services aimed at boosting your energy efficiency, reducing your utility bills, and increasing the comfort of your home.
Why Spray Foam Insualtion is Best?
When your utility bills become astronomical that's an indication that your home is poorly insulated. An increase in utility bills isn't the only reason why you need to insulate your home, you may also experience internal moisture in the form of puddles that spontaneously appear around your home. If care is not taken the moisture can degenerate into a hazardous problem and wreck a lot of havoc in your home.
While there are different ways for you to insulate your home, spray foam insulation is superior in quality and supersedes other forms of insulation. One of the biggest advantages of spray foam insulation is the ease of application. Mclean Va Insulators will use a spray foam gun to apply the material in areas that are hard to reach, in a day or two you will notice a significant difference in the comfort and air quality of your home.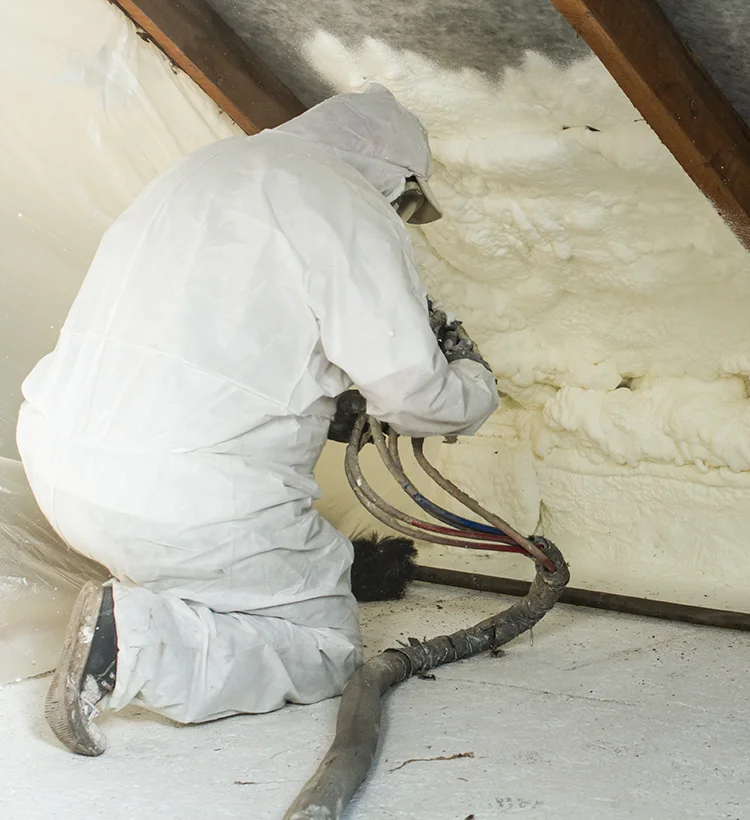 Choosing Professional Insulation in Mclean Va
The American Community Survey placed Mclean, VA as the 3rd wealthiest city in the United States. It is also known as one of the best places to live in Virginia with most residents owning their homes. For people who enjoy the finer things in life, the residents of Mclean, VA have a penchant for beautiful and comfortable houses.
One of the things that are vital in making your home comfortable is a properly insulated home. With summers that tend to be warm and humid and winters that can very cold and snowy, if your home isn't properly insulated you can experience a serious loss of energy from your attic. Fortunately, our team of professionals can provide cost-effective spray foam insulation to prevent indoor temperature fluctuations and improve the air quality in your home. Additionally, we are an established company that provides premium quality spray foam insulation for homes and businesses. If you're looking for a reliable insulation contractor near do not hesitate to reach out to us.
Product quality and choice of insulation are major factors in determining the energy efficiency in your home. There are different insulation options from which you can choose. However, other types of insulation do not match the superior quality of spray foam insulation. More so, spray foam insulation is watertight, moisture resistant, and can easily expand to areas that are typically difficult to reach if traditional insulation was used.
Our dedicated workforce is well trained and highly skilled to provide cost-effective customized spray foam solutions for your home needs. We have in-depth knowledge of weather conditions and the common needs of homeowners in Mclean, VA. We equally offer a free consultation at no-commitment cost, and a detailed energy audit to access your energy efficiency. Our thorough work processes enable us to detect leakages and offer a quick resolution. Moreover, we carefully choose the materials we will use to ensure that they will hold up tight against moisture damage.
The team came out to provide us free estimate for an attic insulation. He was very nice and accommodated all our queries and discussed all our options. We were very impressed with their service. Great company to work with fair price and quality work. Thanks DMV team!
Hadwin Flowers
I was searching for home insulation contract near me and found them. DMV are the experts in the foam insulation industry. They make sure you have what is best for each project and guarantee a long-term value. We highly recommend their service.
Harley Geise
Thanks for the great service! They offered us a reasonable price and financing options. The job was done quicker than the scheduled time. We are very pleased with the service! We will definitely refer them to our friends and family!
Travis Collins
They were very responsive and very professional! These guys handled the job quickly. They assessed and provided solution cost less than our budget. Absolutely the highest quality insulator in DC!
Troy Sarratt
Worth it without a doubt! Pleased with their work, offered us cost-effective price. DMV is the highest quality insulator we have ever worked with. The whole experience with them was perfect from start to finish.
Barbara Stephens
We've been getting charged unusually high electric bills and decided to contact a foam insulation company to help us with our problems. Best decision ever! They did an absolutely amazing job! Our home is now energy efficient, and comfortable. Will recommend DMV to anyone who needs insulation service.
Pansy Crawford