Insulation Contractor Springfield Va
We distinguish ourselves from other insulation contractors in Springfield VA by providing excellent and cost-effective solutions. Given our experience in dealing with different scenarios, our experts are sharp-witted and capable of devising solutions to resolve issues.
Spray Foam Insulation You can Trust
Fluctuations in indoor temperatures, potential health problems, compromised building structure and excess moisture that could result in mold are some of the effects of poor insulation. You may be experiencing some of these effects if you're unaware of it. A simple way to know if your house is poorly insulated is to do the touch test. If your walls and floors, interior ceilings don't feel dry and warm, these are clear signs that there is not enough insulation.
DMV Foam has over 16 years experience in providing premium quality insulation in Springfield Va. We've devised innovative solutions and we use cutting edge technology in delivering cost effective spray foam insulation. We are committed to helping our customers improve their energy efficiency, save more money on cooling and heating bills and ultimately make their homes more comfortable.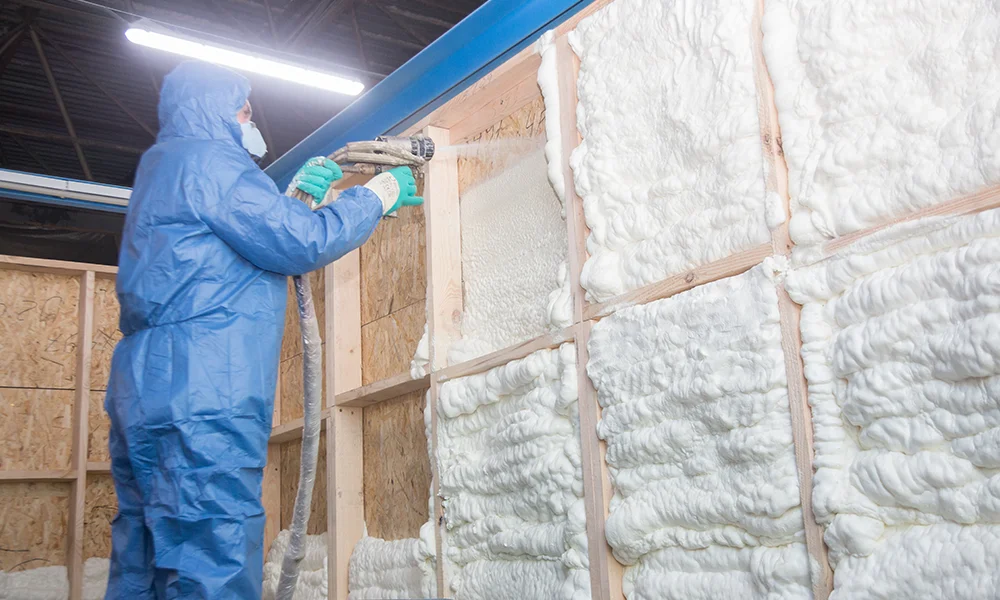 Services
We offer our service for various types of buildings and structures.
Commercial
We provide complete energy performance solution in any commercial design. Guaranteed to provide cost effective, efficient insulation to insulate interior cavities with flexible design.
Residential
Make your home feel more comfortable. Spray foam insulation allows your home heating and cooling units to work more efficiently. Get a reduction power costs as much at 35% without losing efficiency and comfort.
Agriculture
Saving agricultural business and operators for decades. Spray foam insulation protect your crops from damage, maintaining a sufficiently insulated building for your livestocks with less use of energy and fuel.
Garage Ceiling Insulation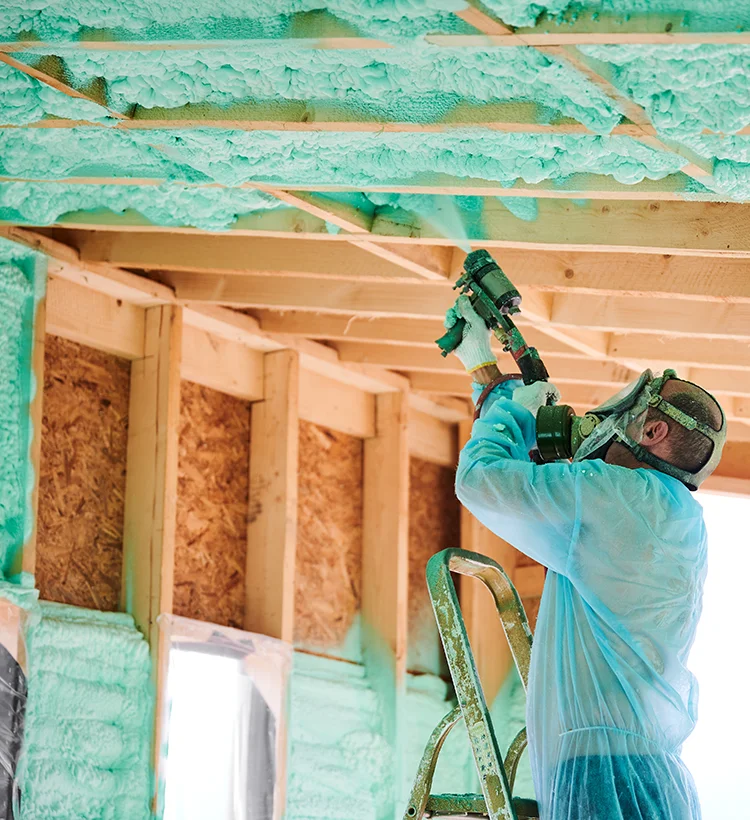 Attic Insulation Expert
If you are in need of exceptional insulation we recommend you go for attic insulation Springfield Va. Most homeowners prefer spray foam insulation because of its enormous benefits and variations(open and closed cell), its superior quality and return on investment. Spray foam is an investment that is guaranteed to pay back in terms of comfort, costs and duration.
Before the advent of spray foam insulation, you could rarely see other forms of insulation that could be used on irregular surfaces or areas that weren't easily accessible. One of the benefits of spray foam insulation is that it can be applied in nooks and crannies of your home. With our years of experience and mastery of the product, our team of highly skilled professionals can apply spray foam insulation to create airtight seals and prevent moisture while improving your energy efficiency. If you are constructing or remodeling your house in Germantown, spray foam insulation is a smart idea to consider.
Your Trusted Local Company
When your utility bills become astronomical that's an indication that your home is poorly insulated. An increase in utility bills isn't the only reason why you need to insulate your home, you may also experience internal moisture in the form of puddles that spontaneously appear around your home. If care is not taken the moisture can degenerate into a hazardous problem and wreck a lot of havoc in your home.
While there are different ways for you to insulate your home, spray foam insulation in Springfield Va is superior in quality and supersedes other forms of insulation. One of the biggest advantages of spray foam insulation is the ease of application. Our team of experts will use a spray foam gun to apply the material in areas that are hard to reach, in a day or two you will notice a significant difference in the comfort and air quality of your home.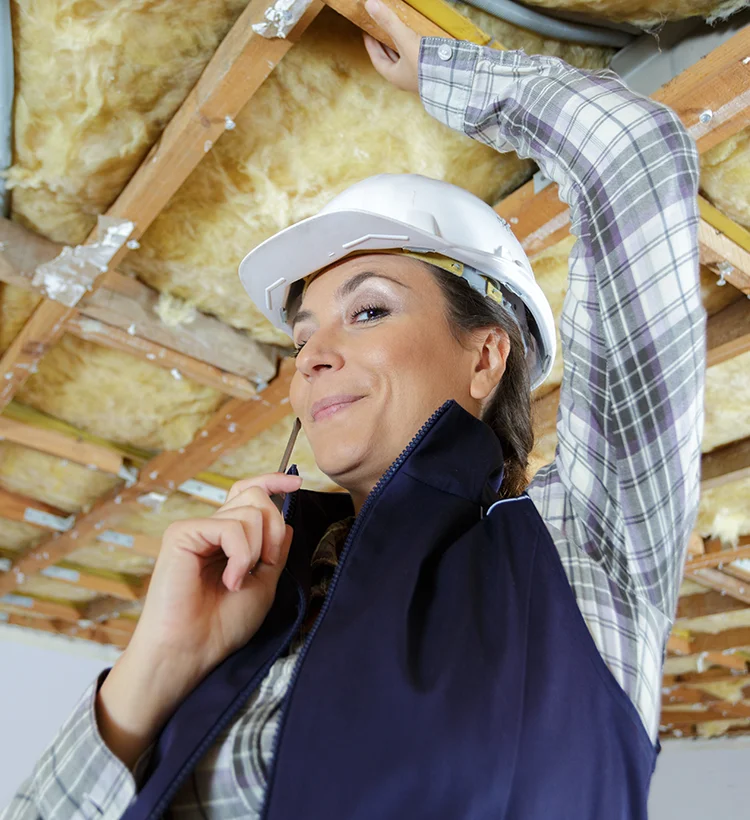 Why Choose Professional Insulation Expert in Springfield Va
Springfield, VA is known to be a very pleasant community with young families, great outdoor activities and ample entertainment opportunities. Most residents in Springfield, VA and Reston Va own their homes and value family time with loved ones. A house is not just a building, it is a place where people create bonds, build families and raise children.
What we do at DMV Foam goes beyond a mere service, our understanding of customer needs isn't limited to the factors that affect inanimate objects like your house or business. We approach client projects with a consideration of how these factors can have a negative bearing on other facets of their lives. For example, if a customer is burdened with high energy bills because of poor insulation, this can create an insufficiency in their personal finances and affect their ability to plan for other important things.
Moreover, if your home is poorly insulated, it can affect your comfort, cause stress and potentially lead to health challenges within the family. We want to make sure your home is comfortable enough for you to create beautiful memories with friends and loved ones. By offering budget friendly spray foam insulation, you'll be able to save more money and expend it on other needs. We pride ourselves in genuinely caring for our customers and ensuring they get the best value for their money.
The team came out to provide us free estimate for an attic insulation. He was very nice and accommodated all our queries and discussed all our options. We were very impressed with their service. Great company to work with fair price and quality work. Thanks DMV team!
Hadwin Flowers
I was searching for home insulation contract near me and found them. DMV are the experts in the foam insulation industry. They make sure you have what is best for each project and guarantee a long-term value. We highly recommend their service.
Harley Geise
Thanks for the great service! They offered us a reasonable price and financing options. The job was done quicker than the scheduled time. We are very pleased with the service! We will definitely refer them to our friends and family!
Travis Collins
They were very responsive and very professional! These guys handled the job quickly. They assessed and provided solution cost less than our budget. Absolutely the highest quality insulator in DC!
Troy Sarratt
Worth it without a doubt! Pleased with their work, offered us cost-effective price. DMV is the highest quality insulator we have ever worked with. The whole experience with them was perfect from start to finish.
Barbara Stephens
We've been getting charged unusually high electric bills and decided to contact a foam insulation company to help us with our problems. Best decision ever! They did an absolutely amazing job! Our home is now energy efficient, and comfortable. Will recommend DMV to anyone who needs insulation service.
Pansy Crawford