Insulation Contractor Germantown Md
Our mission is to provide superior insulation solutions that help our customers save energy, reduce their carbon footprint, and create more comfortable and healthy living spaces
Reputation so Flawless it Sprays Foam!
Spray foam insulation is an amazing option when done right. While there are some complaints regarding the suitability of the material, these concerns arise primarily due to contractors not doing a good job. At DMV Foam, we have built a good reputation by handling countless jobs and leaving our clients happy and satisfied. From offering you comfort and helping you cut your energy consumption by up to half to protecting you in cases of fire due to its fire-resistant properties.
We let our work speak for us and understand that when a client has a positive experience with any insulation contractor in Germantown Md, they are likely to tell their friends, family, and colleagues about it. These referrals help to attract new clients and provide credibility for the company. Our clients are our first priority, which is why we go above and beyond to ensure that they are completely satisfied. If you have a busy schedule, or are only free for a certain period, we take into account all of this, and find the best time for both parties. In addition to our flexibility, our commitment to excellence, high-quality materials, and experienced professionals makes us the clear choice for all your insulation needs.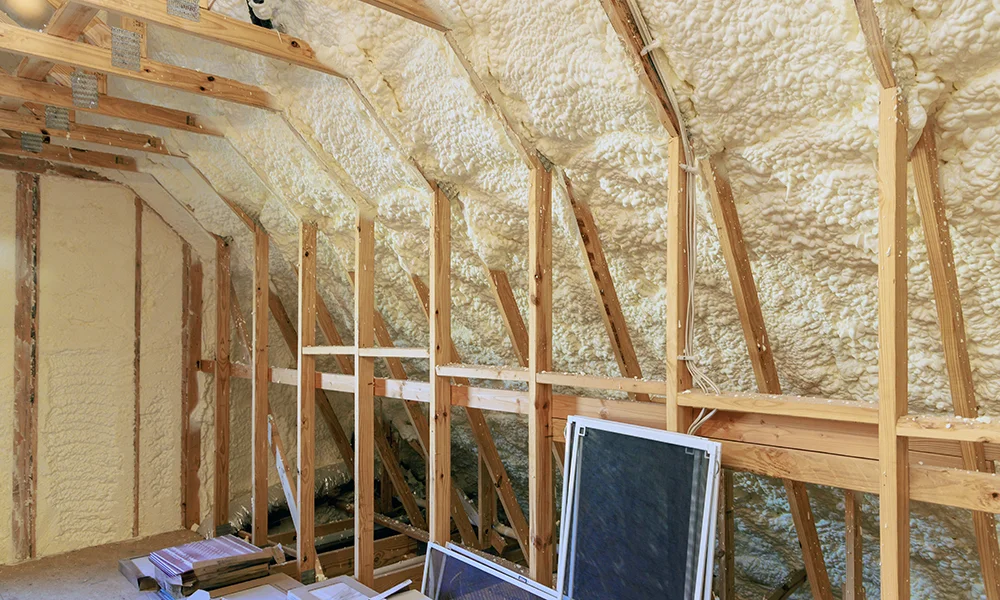 Services
We offer our service for various types of buildings and structures.
Commercial
We provide complete energy performance solution in any commercial design. Guaranteed to provide cost effective, efficient insulation to insulate interior cavities with flexible design.
Residential
Make your home feel more comfortable. Spray foam insulation allows your home heating and cooling units to work more efficiently. Get a reduction power costs as much at 35% without losing efficiency and comfort.
Agriculture
Saving agricultural business and operators for decades. Spray foam insulation protect your crops from damage, maintaining a sufficiently insulated building for your livestocks with less use of energy and fuel.
Garage Ceiling Insulation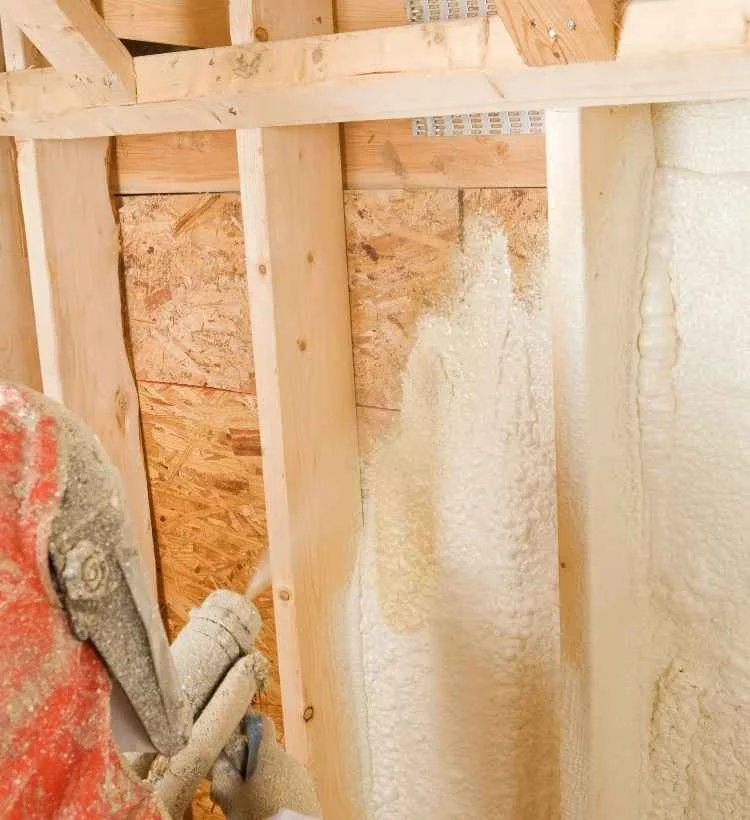 Crawl Space and Attic Insulation Germantown Md
At DMV Foam, we are the experts in crawl space and attic spray foam insulation. We have years of experience providing high-quality insulation services, and not even dirt, wetness, or cobwebs in the crawlspace can get in our way. We are dedicated to helping our customers save energy and improve the comfort of their homes. One of the challenges of insulating a crawl space is that it can be difficult to access and work in. The advantage of working with us is that we have the equipment and expertise to overcome this challenge and provide a seamless, airtight insulation solution for your crawlspace.
We use powerful spray foam machines to apply our insulation evenly and efficiently. Our process is designed to fill all the gaps and crevices in your attic insulation germantown md, providing a barrier against heat loss and air infiltration. Another challenge of insulating a crawl space is the potential for moisture and mold growth. We take steps to prevent these problems by ensuring the area is free of any moisture before installation and that there's a proper ventilation system to keep it dry and healthy. Additionally, we have the option of using closed-cell for the crawl space insulation. Unlike open-cell, it doesn't absorb moisture, and therefore is perfect for the job.
At DMV Foam, your project is our project
When it comes to spray foam insulation, the first thing to understand is that not all products are created equal. Some spray foams are softer than others and won't bulge door frames or cause other problems in tight spaces. Similarly, certain brands of spray foam will cure faster than others, meaning you'll be able to complete projects in a shorter amount of time. Finally, some varieties will expand much more than others, allowing for greater coverage per square inch when applied. Therefore, you need a contractor who treats your project like their own so that they can use the best products on your installation. That's exactly what we offer at DMV Foam anywhere in Alexandria and Fairfax.
In the time we've worked in Germantown, we have seen an increase in the number of people adopting spray foam insulation. This can be attributed to the fact that spray foam has the added benefits of strengthening structures, acting as a vapor barrier, and providing an effective soundproofing agent. However, the biggest reason is that residents now trust the work of technicians to execute flawlessly. At DMV Foam, our team is certified to install spray foam insulation, and we will work with you to assess your needs and provide a customized solution. In addition to that, we take you through some of the materials we use so that you can make an informed decision when selecting us for your project.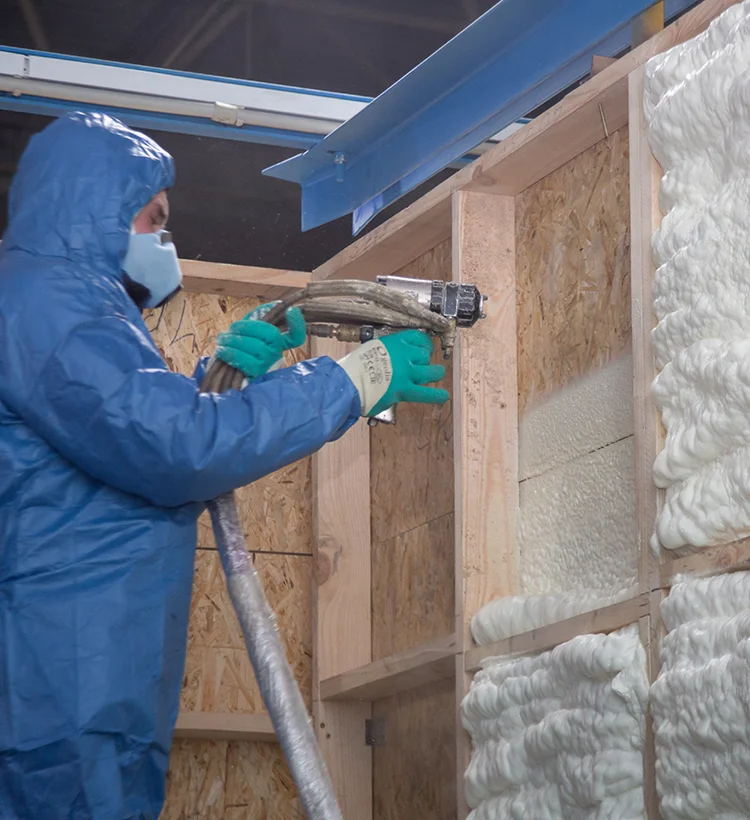 Take Your Insulation to the Next Level with DMV Foam
In this beautiful town in Montgomery County, Maryland, you get charming streets, tree-lined neighborhoods, and well-manicured parks. While the area still retains some of its small-town charm, it is quickly growing. This comes with a rapid growth in the real estate industry as houses, commercial buildings, and institutions are built. At DMV Foam, we help you get your insulation right from the construction phase. As a result, you get to enjoy a stable temperature in your home or business and reduced energy bills regardless of the seasons. However, we don't just work on insulating new buildings; we also reinstall new foam for worn-out insulation.
From the moment you contact us for a consultation, you'll be impressed by our professionalism and expertise. We will take the time to understand your unique needs and provide customized recommendations to ensure that your building is properly insulated. Once you've decided to move forward with the project, we will work with you to schedule a convenient time for installation. Look no further than DMV Foam for your spray foam insulation services. We are the premier provider of spray foam insulation in the area, and our commitment to excellence sets us apart from the competition.
The team came out to provide us free estimate for an attic insulation. He was very nice and accommodated all our queries and discussed all our options. We were very impressed with their service. Great company to work with fair price and quality work. Thanks DMV team!
Hadwin Flowers
I was searching for home insulation contract near me and found them. DMV are the experts in the foam insulation industry. They make sure you have what is best for each project and guarantee a long-term value. We highly recommend their service.
Harley Geise
Thanks for the great service! They offered us a reasonable price and financing options. The job was done quicker than the scheduled time. We are very pleased with the service! We will definitely refer them to our friends and family!
Travis Collins
They were very responsive and very professional! These guys handled the job quickly. They assessed and provided solution cost less than our budget. Absolutely the highest quality insulator in DC!
Troy Sarratt
Worth it without a doubt! Pleased with their work, offered us cost-effective price. DMV is the highest quality insulator we have ever worked with. The whole experience with them was perfect from start to finish.
Barbara Stephens
We've been getting charged unusually high electric bills and decided to contact a foam insulation company to help us with our problems. Best decision ever! They did an absolutely amazing job! Our home is now energy efficient, and comfortable. Will recommend DMV to anyone who needs insulation service.
Pansy Crawford