Insulation Contractoe Gaithersburg Md
Our mission is to provide our clients with the best possible insulation services based on our extensive experience in the industry, understanding of their individual requirements, and commitment to excellence.
We Prepare and Set the Expectation
DMV Foam is a premier spray foam insulation company located in Gaithersburg, Maryland. We offer a wide range of insulation services for both residential and commercial properties. Our team of skilled technicians uses only the highest quality materials and state-of-the-art equipment to ensure that our work is of the highest standard. We are committed to customer satisfaction and go above and beyond to ensure that our clients are completely satisfied with our services.
In addition to our exceptional insulation services, we also offer custom insulation solutions to meet the specific needs of our clients. We take the time to listen to our clients' concerns and work with them to come up with the best solution for their specific situation. Our dedication to providing top-notch services has earned us a reputation as one of the leading spray foam insulation contractors in the Gaithersburg area. If you are in need of insulation services, DMV Foam is the company to trust.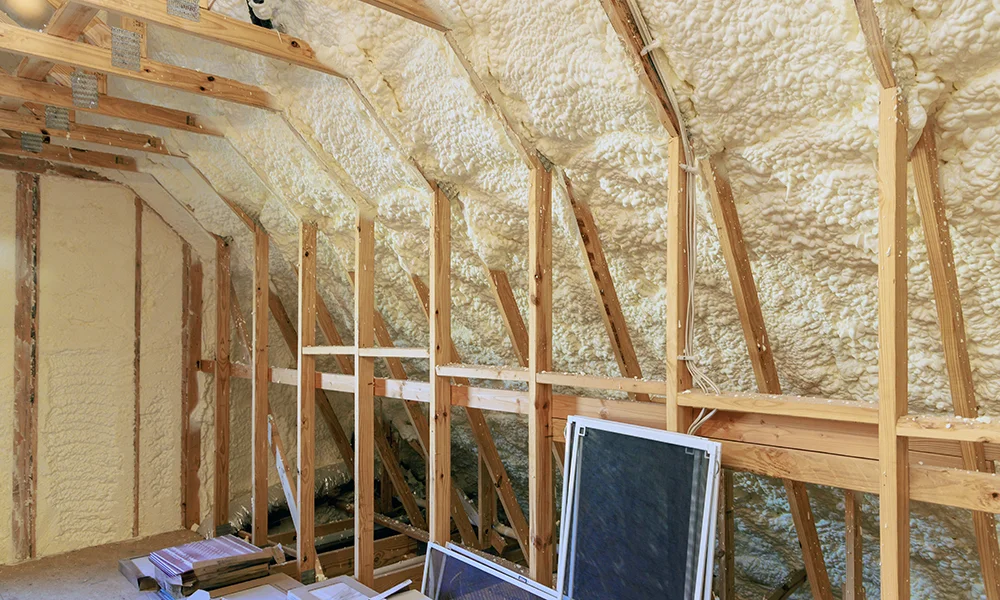 Services
We offer our service for various types of buildings and structures.
Commercial
We provide complete energy performance solution in any commercial design. Guaranteed to provide cost effective, efficient insulation to insulate interior cavities with flexible design.
Residential
Make your home feel more comfortable. Spray foam insulation allows your home heating and cooling units to work more efficiently. Get a reduction power costs as much at 35% without losing efficiency and comfort.
Agriculture
Saving agricultural business and operators for decades. Spray foam insulation protect your crops from damage, maintaining a sufficiently insulated building for your livestocks with less use of energy and fuel.
Garage Ceiling Insulation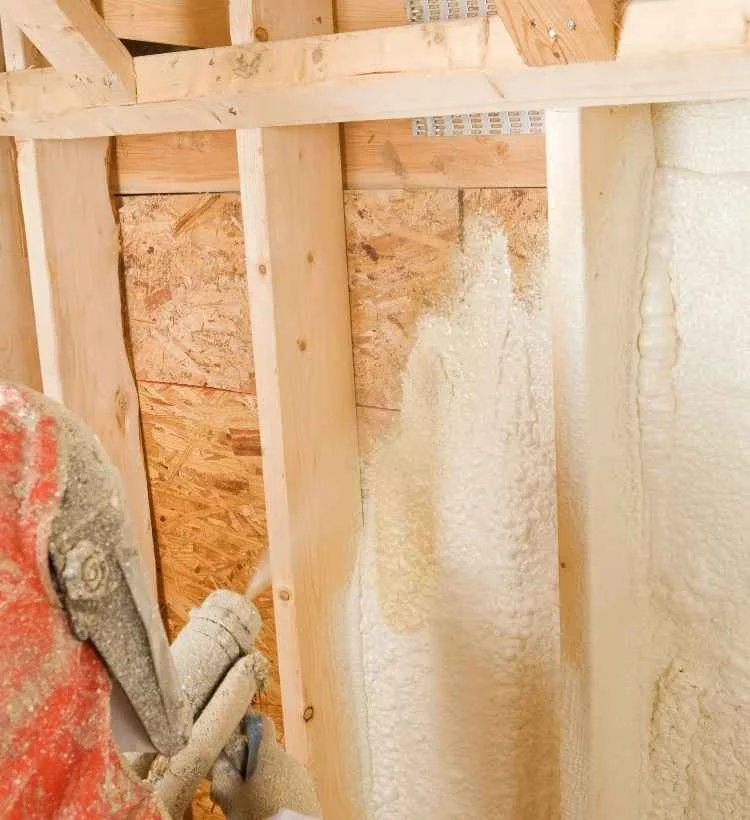 Attic Insulation Gaithersburg Md
At DMV Foam, we are committed to providing our customers with the best attic insulation services in the industry. We use tested and proven equipment and processes to ensure that our attic insulation is effective, durable, and eco-friendly. One of the key pieces of equipment we use is our high production reactor, which allows us to handle large commercial and industrial insulation services. Further, our spray foam insulation is made from high-quality materials that are designed to expand and fill all the gaps and crevices in your attic, providing a seamless and airtight barrier against heat loss.
Another important aspect of our attic insulation services is the way we prepare the area before we begin. We take great care to cover all surfaces and protect your belongings from overspray. We also use powerful ventilation equipment to remove any debris or dust that may be present in the attic. Once the insulation is applied, we carefully inspect the entire area to ensure that it is properly installed and that there are no gaps or voids. On top of that, we provide detailed instructions on how to maintain the insulation and maximize its performance over time. Contact us today to learn more about how we can help you save energy, improve your home's comfort, and reduce your carbon footprint.
Our Equipment Training and Expertise
In our years in the business, we have come across many insulation stories, some positive and others not so much. But the surest way of knowing if you're dealing with seasoned installers is how well and in detail they answer your questions. The red flags for poor installers start right at the beginning, and one of the ways it shows is when clients ask contractors questions, and they can't answer. At DMV Foam, we don't make such mistakes. We take all precautions to ensure all our installers meet the cut.
Some of the equipment we use include spray pumps, generators, and filtration systems. One thing about such equipment is that, without the necessary skills and awareness to deal with it, the chances of delivering proper spray foam insulation are slim. Additionally, the benefit of working daily with the machines and equipment is that whenever there are any unplanned breakdowns, we can repair them quickly and get back to the job. These are some of the perks you get when you choose our services.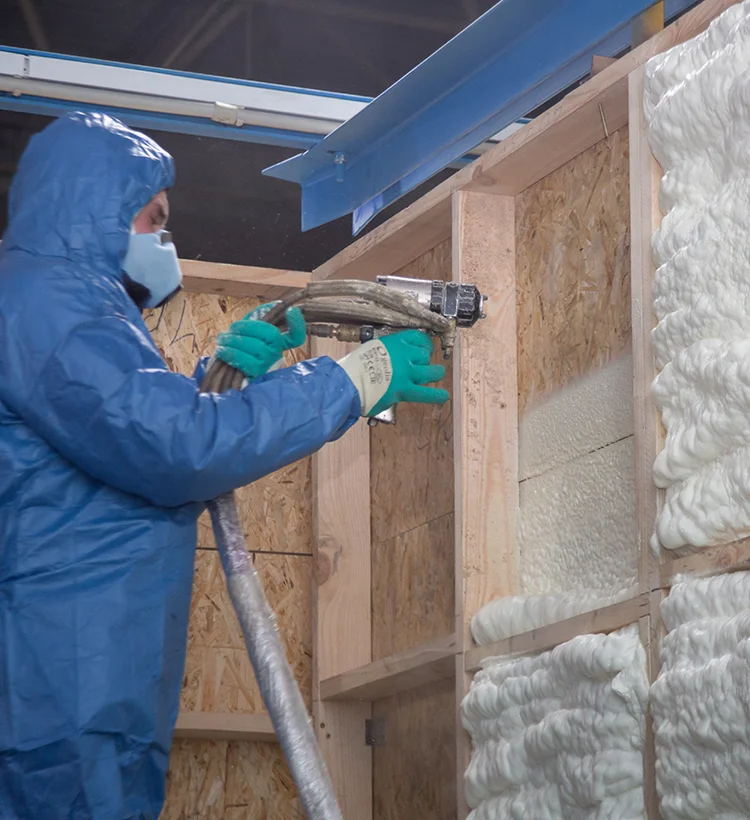 Beyond Just Superb Spray Foam Services!
Located right at the heart of Montgomery County, Maryland, Gaithersburg has something for everyone to enjoy: rich history and cultural diversity, a thriving business community, top-rated schools, and more. At DMV Foam, we're your local spray foam insulation company in Gaithersburg, MD. Our familiarity with the area gives us an edge in knowing how to approach the different insulation challenges that residents face. A crucial factor to consider is that the median age of most properties built in the city is 34 years. This means that if insulation is not redone, it's old and probably worn over time. Therefore, our experienced installers help clients replace old or worn-out insulation and provide new spray foam insulation services for buildings.
We specialize in providing top-quality insulation services to the residents of Gaithersburg, Chantilly Va and Laurel Md the surrounding area. In addition to our exceptional services and competitive pricing, we offer flexible scheduling to fit your needs. If you're doubting whether insulating is worth the cost, then we're here to confirm that the move is absolutely worth it. The insulation will pay for itself not long after you pay the initial cost, and you'll discover that you have saved more than half of what you may have initially spent on energy bills. We truly go above and beyond to ensure that our clients are completely satisfied with our spray foam insulation services.
The team came out to provide us free estimate for an attic insulation. He was very nice and accommodated all our queries and discussed all our options. We were very impressed with their service. Great company to work with fair price and quality work. Thanks DMV team!
Hadwin Flowers
I was searching for home insulation contract near me and found them. DMV are the experts in the foam insulation industry. They make sure you have what is best for each project and guarantee a long-term value. We highly recommend their service.
Harley Geise
Thanks for the great service! They offered us a reasonable price and financing options. The job was done quicker than the scheduled time. We are very pleased with the service! We will definitely refer them to our friends and family!
Travis Collins
They were very responsive and very professional! These guys handled the job quickly. They assessed and provided solution cost less than our budget. Absolutely the highest quality insulator in DC!
Troy Sarratt
Worth it without a doubt! Pleased with their work, offered us cost-effective price. DMV is the highest quality insulator we have ever worked with. The whole experience with them was perfect from start to finish.
Barbara Stephens
We've been getting charged unusually high electric bills and decided to contact a foam insulation company to help us with our problems. Best decision ever! They did an absolutely amazing job! Our home is now energy efficient, and comfortable. Will recommend DMV to anyone who needs insulation service.
Pansy Crawford