Insulation Contractor in Annandale Va
We distinguish ourselves from other insulation contractors in Annandale VA by providing excellent and cost-effective solutions. Given our experience in dealing with different scenarios, our experts are sharp-witted and capable of devising solutions to resolve issues.
Why DMV Spray Foam Insulation?
One of the best decisions you can ever make is to get your home insulated. The negative effects of poor insulation abound, these problems may seem ignorable at first but in the long run if care is not taken, they will degenerate and metastasize into more problems. A major problem associated with poor insulation is its effect on the integrity of the building structure and fabric. You wouldn't want to find yourself in a situation where fixing these problems can cost you an arm and a leg. The most effective course of action will be to insulate your home with premium quality spray foam insulation in annandale va.
DMV Foam specializes in providing cost effective spray foam insulation for your home. We are proficient in identifying customer needs and using them as the foundational premise to devise and provide cost effective solutions. Our team is made up of the highly skilled professionals who have successfully executed numerous projects and understand the nuances of the common needs in Annandale, VA. We are committed to improving your energy efficiency and ensuring your home is comfortable.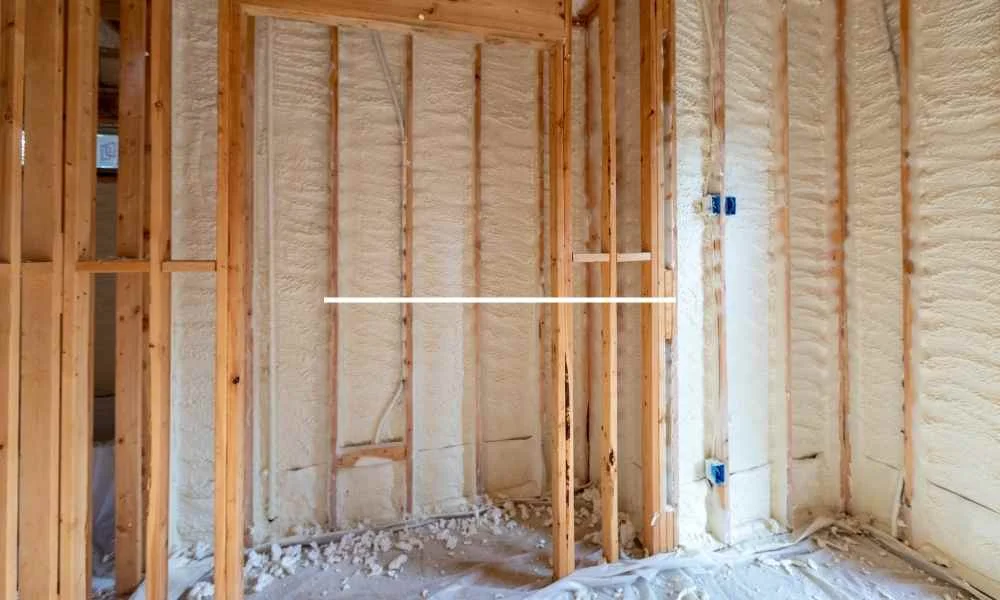 Services
We offer our service for various types of buildings and structures.
Commercial
We provide complete energy performance solution in any commercial design. Guaranteed to provide cost effective, efficient insulation to insulate interior cavities with flexible design.
Residential
Make your home feel more comfortable. Spray foam insulation allows your home heating and cooling units to work more efficiently. Get a reduction power costs as much at 35% without losing efficiency and comfort.
Agriculture
Saving agricultural business and operators for decades. Spray foam insulation protect your crops from damage, maintaining a sufficiently insulated building for your livestocks with less use of energy and fuel.
Garage Ceiling Insulation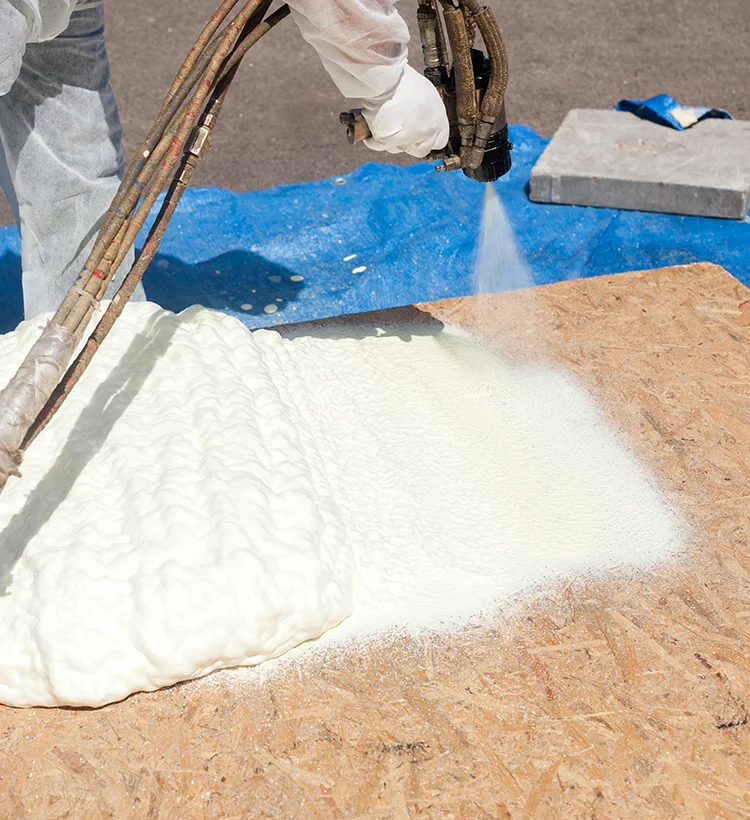 Revamping your Attic is our Forte
Did you know insulating your attic can significantly reduce your energy and heating bills?
Heating and cooling costs account for a sizable amount(50 - 70%) of energy consumption in an average home. Your attic is more than just a dusty, itchy large surface that's been there since the house was built. It is essential in maintaining uniformed temperatures and making your home more comfortable. If your attic is poorly insulated it will affect the air quality in your home, temperatures will be unstable and structural damages may occur.
DMV Foam is a credible attic insulation Annandale, VA Contractors. We are the foremost experts of spray foam insulation and we cater to the needs of residential, commercial and industrial buildings. We carefully select the best materials and offer higher R-values for spray foam insulation. Our primary goal is to make sure you reap the benefits of a properly insulated home, save more money, be comfortable and increase the overall energy efficiency of your home.
Blown In Insulation for Your Home
When your utility bills become astronomical that's an indication that your home is poorly insulated. An increase in utility bills isn't the only reason why you need to insulate your home, you may also experience internal moisture in the form of puddles that spontaneously appear around your home. If care is not taken the moisture can degenerate into a hazardous problem and wreck a lot of havoc in your home.
While there are different ways for you to insulate your home, spray foam insulation is superior in quality and supersedes other forms of insulation. One of the biggest advantages of spray foam insulation is the ease of application. Our Annandale Va experts will use a spray foam gun to apply the material in areas that are hard to reach, in a day or two you will notice a significant difference in the comfort and air quality of your home any where in falls Church or Sterling Va.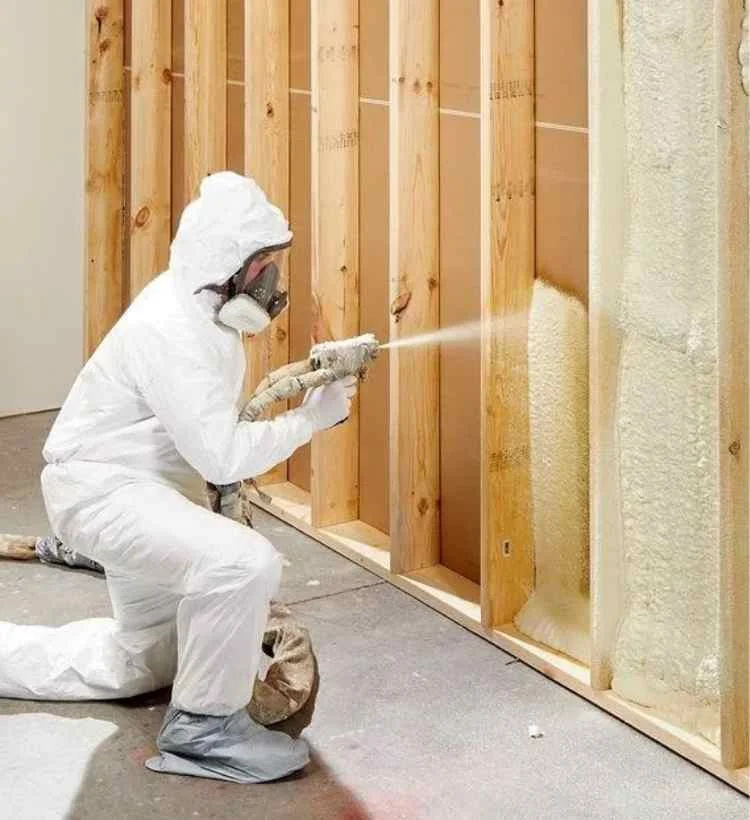 Local Spray Foam Insulation Company
Annandale, VA is a beautiful small city with pleasant daily life, amiable folks, and a place where you get to experience a little bit of historic America with a dose of Asian flair. We were excited to expand our business to serve the wonderful people of Annandale, VA. Summers In Annandale are warm and very humid, while winters are very cold and snowy. With extreme weather conditions occurring in the months of January and July, a poorly insulated home can affect the comfort of your home, indoor temperatures and the air quality. In situations where summers are hot, your home won't be cooler and in cases where winters are very cold, your home won't be warmer.
We are able to provide the best spray foam insulation in Annandale Va to prevent in-house temperatures from getting out and outdoor temperatures from coming in. Our spray foam insulation process is guaranteed to provide a complete energy performance solution in your home or business. If you're interested in improving your energy efficiency and escaping the hell hole of paying high heating bills, we are more than qualified to meet your needs.
Compared to other forms of insulation, spray foam insulation is superior in quality and has a higher R-value. If you're looking for a reliable insulator that can prevent thermal bridging, maintain a consistent climate in your home, serve as an airtight and moisture seal and significantly improve energy efficiency, look no further, spray foam insulation is the way to go..
We prioritize quality service and adhere to industry standards and regulations. Our state of the artwork process is tailored to the specific needs of your home. Based on a detailed assessment of your home's energy efficiency, we are able to devise a cost effective solution to make your home more comfortable and help you save more.
The team came out to provide us free estimate for an attic insulation. He was very nice and accommodated all our queries and discussed all our options. We were very impressed with their service. Great company to work with fair price and quality work. Thanks DMV team!
Hadwin Flowers
I was searching for home insulation contract near me and found them. DMV are the experts in the foam insulation industry. They make sure you have what is best for each project and guarantee a long-term value. We highly recommend their service.
Harley Geise
Thanks for the great service! They offered us a reasonable price and financing options. The job was done quicker than the scheduled time. We are very pleased with the service! We will definitely refer them to our friends and family!
Travis Collins
They were very responsive and very professional! These guys handled the job quickly. They assessed and provided solution cost less than our budget. Absolutely the highest quality insulator in DC!
Troy Sarratt
Worth it without a doubt! Pleased with their work, offered us cost-effective price. DMV is the highest quality insulator we have ever worked with. The whole experience with them was perfect from start to finish.
Barbara Stephens
We've been getting charged unusually high electric bills and decided to contact a foam insulation company to help us with our problems. Best decision ever! They did an absolutely amazing job! Our home is now energy efficient, and comfortable. Will recommend DMV to anyone who needs insulation service.
Pansy Crawford