Insulation Falls Church Va
We distinguish ourselves from other insulation contractors in Falls Church by providing excellent and cost-effective solutions. Given our experience in dealing with different scenarios, our experts are sharp-witted and capable of devising solutions to resolve issues.
Why Spray Foam Insulation is Best?
Is your home poorly insulated? If your home was insulated years ago, it is possible the insulation isn't as effective as it was when it was installed. Also, there's a likelihood the insulation in your house wasn't done properly and as a result it has affected your energy efficiency. Whatever the case, if care isn't taken this can lead to severe conditions and significantly increase your heating bills.
Hiring an experienced insulation contractor near you is a smart idea. DMV Foam has more than 16 years experience in providing premium quality spray foam insulation in falls church va. We've carried out data-driven research and market analysis to identify and understand the common needs of the homeowners in Falls Church, VA or Fairfax Va or anywhere in DMV. Armed this data, we are able to formulate cost effective solutions to resolve customer needs and maximize customer satisfaction.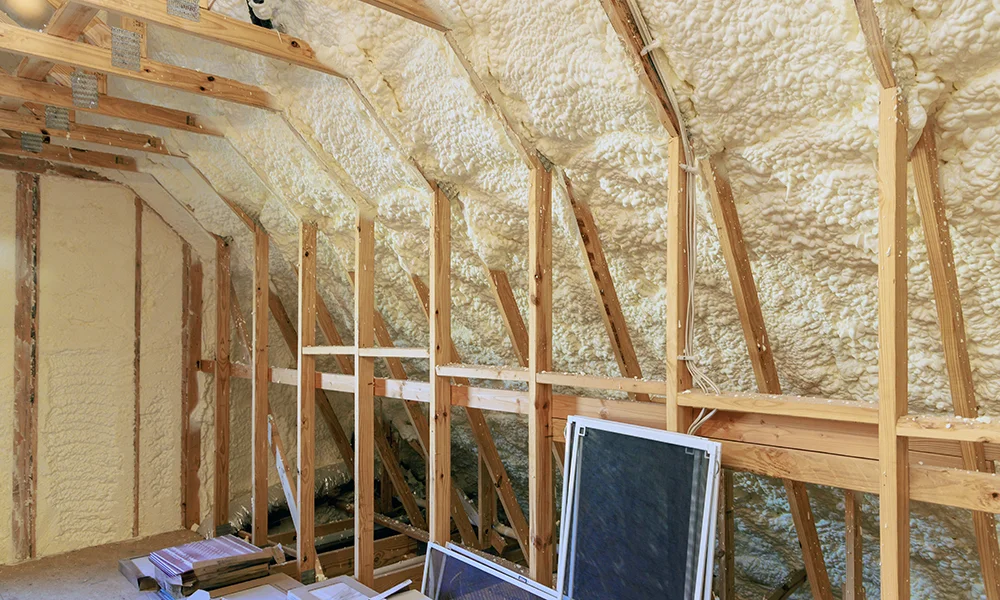 Services
We offer our service for various types of buildings and structures.
Commercial
We provide complete energy performance solution in any commercial design. Guaranteed to provide cost effective, efficient insulation to insulate interior cavities with flexible design.
Residential
Make your home feel more comfortable. Spray foam insulation allows your home heating and cooling units to work more efficiently. Get a reduction power costs as much at 35% without losing efficiency and comfort.
Agriculture
Saving agricultural business and operators for decades. Spray foam insulation protect your crops from damage, maintaining a sufficiently insulated building for your livestocks with less use of energy and fuel.
Garage Ceiling Insulation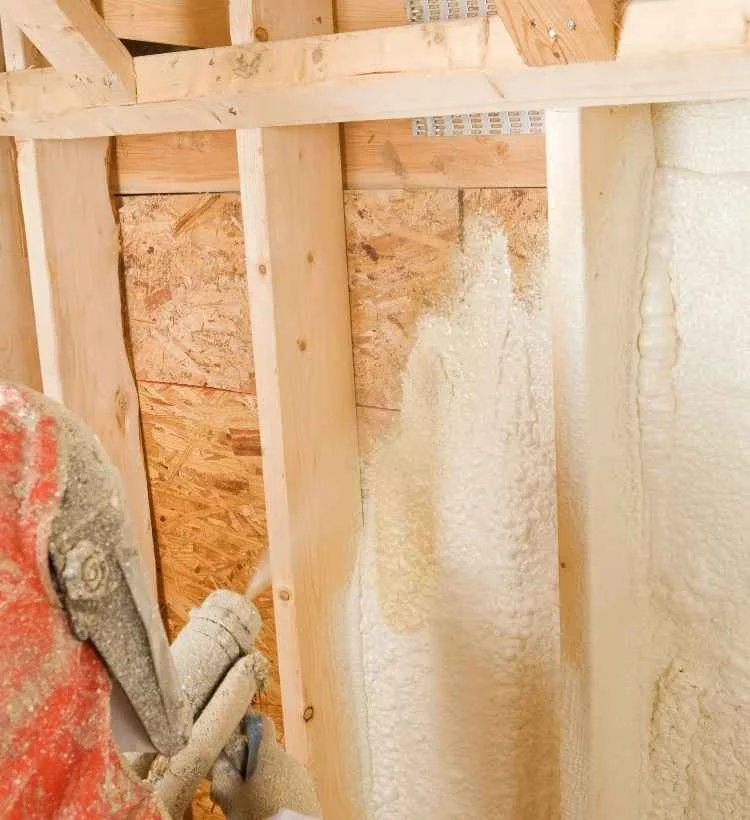 Crawl Space or Attic insulation Expert
One of the smartest things you can do to bring down your heating and cooling costs is to make sure the heat you paid for stays inside your home. The most effective way to achieve this is through attic insulation falls church va. An attic is an essential component of a building's structure, if your attic is poorly insulated the resulting effect will be an increase in energy bills.
Regardless of the time or season you're in, your house can benefit immensely from attic insulation. Our team is made up of highly skilled professionals who use the best materials and install high R-value insulation to conserve energy and protect your home. It is equally important to us that your attic is adequately insulated and properly ventilated anywhere in Woodbridge Va.
Trusted Insulation Services in Falls Church Va
Falls Church, VA is widely known for its great livaliilty factors such as good houses, nightlife, amazing outdoor activities, health and fitness and public schools.. Aside from the great livability factors known to Fall Church, VA it also has its fair share of harsh weather conditions. Summers can be very hot and humid whilst winters are cold and snowy. Over the course of the year, the temperature in Falls Church, VA varies from 27°F to 87°F and it hardly goes below 14°F or rises above 95°F.
Choosing the right insulation is very important. If you fail to to choose the best spray foam insulation, there are climate conditions and extreme events that can make your house less comfortable. For example during winters, ice dams can form on your roof and cause serious damage to the interior and exterior of the building. By conducting energy audits and needs assessment, we are able to formulate cost effective solutions to give you peace of mind and make your home more comfortable.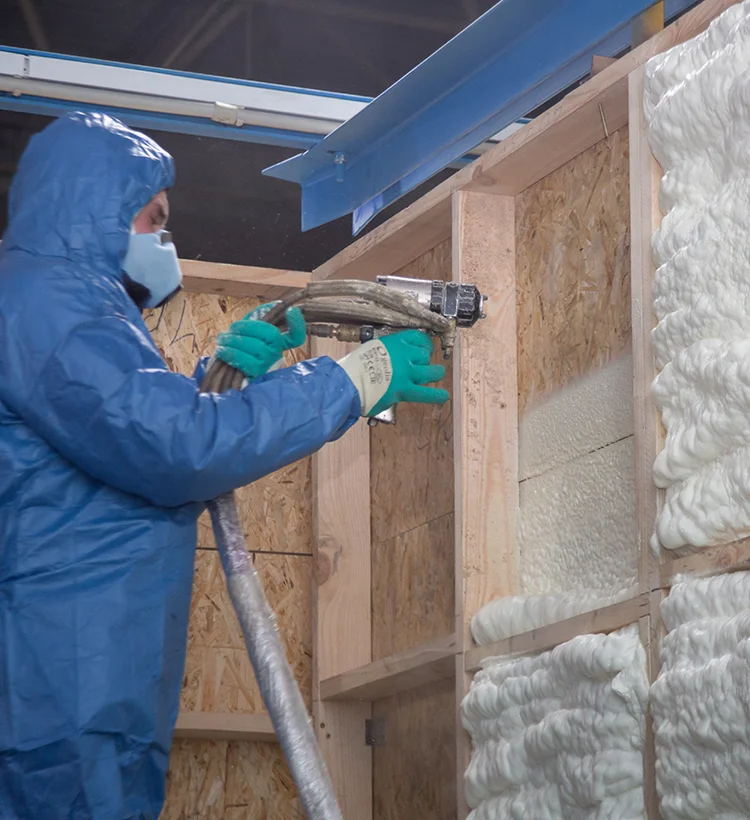 Complete Insulation Services You Can Trust
At DMV Foam, our work culture is characterized by our attention to detail and excellent workmanship in executing every project we undertake. We have successfully built a team of exceptionally skilled insulation applicators who undergo real time training and certifications in classroom theory and execution.
If you're in need of a reliable insulation contractor in falls church va reach out to us to get a quick scheduling to get your project going, after which we will send an estimator to carry out an on site analysis of your insulation needs and send a free quote.
The team came out to provide us free estimate for an attic insulation. He was very nice and accommodated all our queries and discussed all our options. We were very impressed with their service. Great company to work with fair price and quality work. Thanks DMV team!
Hadwin Flowers
I was searching for home insulation contract near me and found them. DMV are the experts in the foam insulation industry. They make sure you have what is best for each project and guarantee a long-term value. We highly recommend their service.
Harley Geise
Thanks for the great service! They offered us a reasonable price and financing options. The job was done quicker than the scheduled time. We are very pleased with the service! We will definitely refer them to our friends and family!
Travis Collins
They were very responsive and very professional! These guys handled the job quickly. They assessed and provided solution cost less than our budget. Absolutely the highest quality insulator in DC!
Troy Sarratt
Worth it without a doubt! Pleased with their work, offered us cost-effective price. DMV is the highest quality insulator we have ever worked with. The whole experience with them was perfect from start to finish.
Barbara Stephens
We've been getting charged unusually high electric bills and decided to contact a foam insulation company to help us with our problems. Best decision ever! They did an absolutely amazing job! Our home is now energy efficient, and comfortable. Will recommend DMV to anyone who needs insulation service.
Pansy Crawford