Insulation Contractor Henrdon Va
We distinguish ourselves from other insulation contractors in Herndon VA by providing excellent and cost-effective solutions. Given our experience in dealing with different scenarios, our experts are sharp-witted and capable of devising solutions to resolve issues.
Choosing DMV for Spray Foam Insulation?
Is your home uncomfortable and unconducive for your liking? If that's the case, the most probable cause is poor insulation or under insulation in Herndon Va. Problems that occur from poor insulation can be quite damaging and lead to soaring utility bills. Whatever the case may be, severe or mild, it is always advisable to seek professional help from a home insulation expert near you.
DMV Foam Insulation has built a solid reputation for resolving insulation problems in the Herndon Va area. Our cost-effective services and spray foam solutions distinguish us from other contractors in Mclean Va or Annandale Va area. Through qualitative, quantitative, and participative research, we understand the common needs of most houses locally. Innovation, exceptional professionalism, product quality, excellent customer service, and a customized approach to solving insulation problems are at the core of how we approach and execute each project.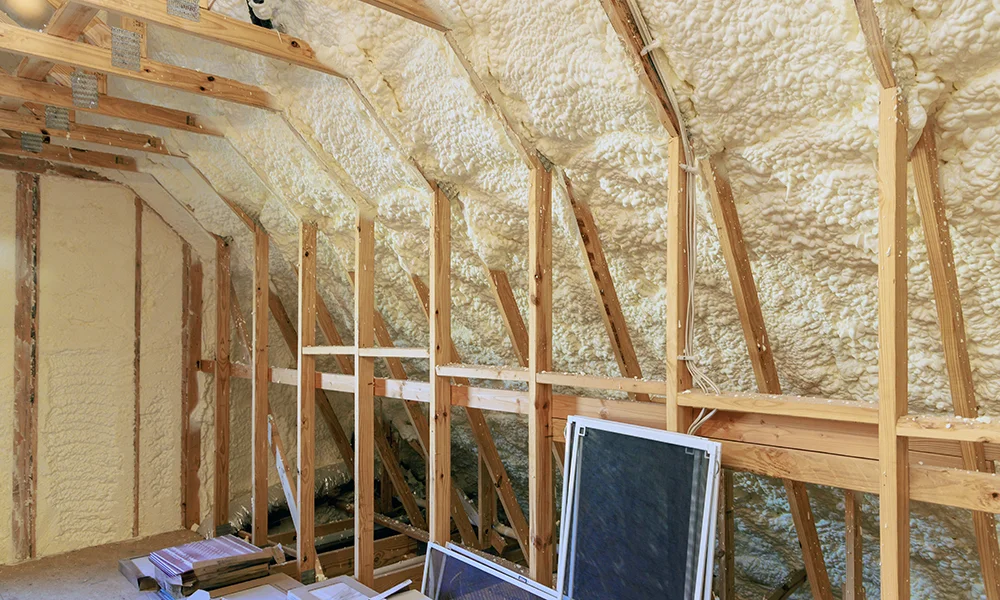 Services
We offer our service for various types of buildings and structures.
Commercial
We provide complete energy performance solution in any commercial design. Guaranteed to provide cost effective, efficient insulation to insulate interior cavities with flexible design.
Residential
Make your home feel more comfortable. Spray foam insulation allows your home heating and cooling units to work more efficiently. Get a reduction power costs as much at 35% without losing efficiency and comfort.
Agriculture
Saving agricultural business and operators for decades. Spray foam insulation protect your crops from damage, maintaining a sufficiently insulated building for your livestocks with less use of energy and fuel.
Garage Ceiling Insulation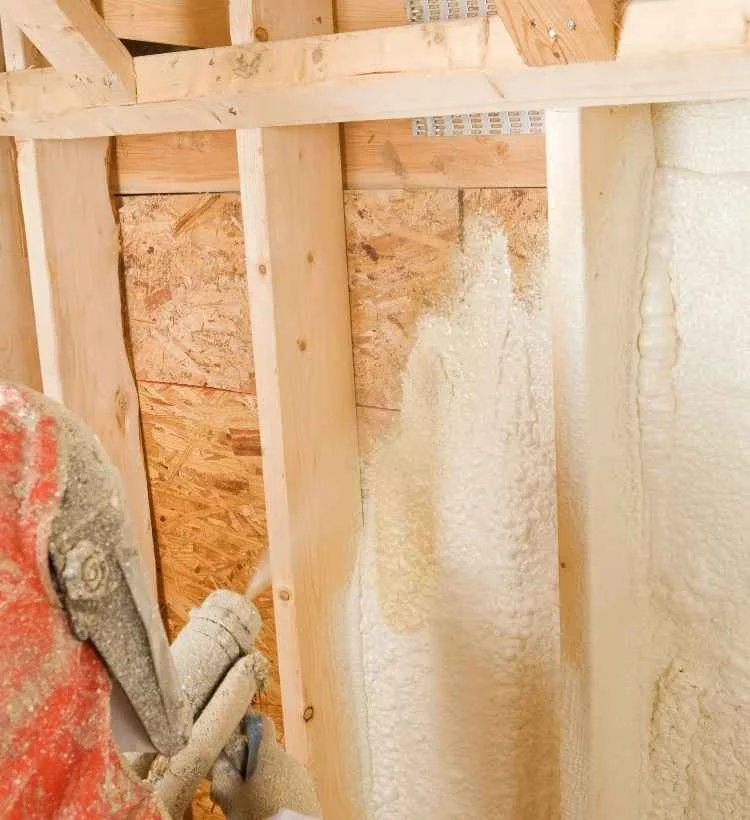 Crawl Space or Attic insulation Expert In Herndon
A common thread in most symptoms of poor insulation is a major loss of energy from the attic. When a house is poorly insulated you will be overpaying for utilities despite no rise in energy consumption. About 50% - 70% of energy consumption in your house comes from heating and cooling. This is why proper attic insulation herndon va plays a crucial role in conserving energy and maintaining consistent temperatures within your home.
DMV Foam is capable of handling insulation issues within your home and business. We offer premium quality spray foam insulation which is eco-friendly and capable of retaining the heat in your home. Consequently, you'll save lots of money and increase your energy efficiency.
The best Spray Foam solutions for your Home
Are you looking to improve your home's energy efficiency? The best way to do it is to insulate your home with premium quality material. Compared to other insulation materials, spray foam insulation has proven to be the most efficient and reliable form of insulation. Spray foam insulation can improve your home's energy efficiency primarily by sealing air leaks and preventing moisture, water, and air infiltration.
Our experts are skilled in using spray foam materials to achieve the best outcome for your home needs. We've worked on countless projects and exceeded the expectations of our clients in the Herndon VA area. We are thorough in our work processes and before we engage in any project we will assess your energy efficiency, conduct an energy audit for your home, provide a free service estimate, give you a breviary of the work processes and timeline and offer you a budget-friendly quote.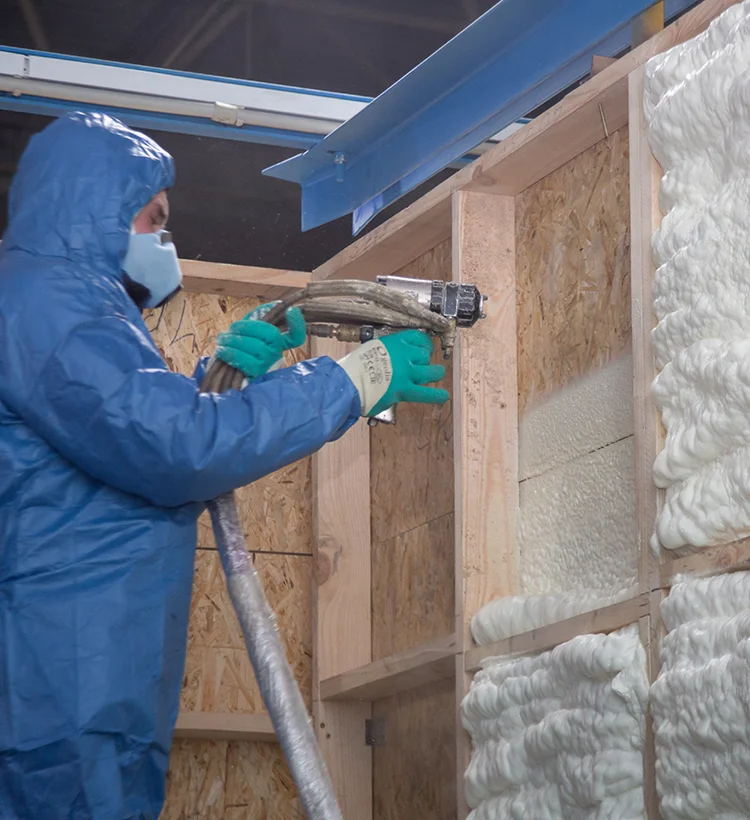 Professional Insulation Company in Herndon Va
Summers in Herndon, VA can be very warm and humid while winters can be very cold and snowy. Throughout the year temperatures typically vary from 25°F to 87°F. More so, months like June and September are known to be the wettest months. That said, weather and climate conditions play a big role in the type of insulation you choose and for this reason, it is important to choose materials that can withstand the harshest weather conditions. We have a successful track record of providing superior spray foam insulation in Herndon VA. Moreover, we understand the climate conditions of the area and our experts are able to provide the best performing product insulation to make your home more comfortable.
Your attic is much more than a crawl space or a storage unit. It serves as a protective layer between the roof, other elements, and the rest of the house. Our team of highly trained professionals can examine the issues in your home's attic and provide customized solutions. After a thorough assessment of your home's needs, we will come up with the best solutions to improve air quality, reduce noise, prevent moisture, block out air infiltration and maintain uniform temperatures in your home.
Spray foam insulation Herndon Va is the go-to choice for attic insulation installation. It is a far better insulator because of its ability to expand and form airtight seals in nooks and crannies that traditional forms of insulation cannot reach. At DMV Foam, our solutions are not formulaic or a one fits all approach, we take our time to understand the needs of your home. It is on this basis that we will determine the type of insulation that best fits your attic, it could be open-cell or closed-cell insulation. More so, it is imperative to us that we choose the right materials for your attic. Not only do we consider the R-value, we equally look at the standalone value to determine which material gives you the most bang for your buck.
The team came out to provide us free estimate for an attic insulation. He was very nice and accommodated all our queries and discussed all our options. We were very impressed with their service. Great company to work with fair price and quality work. Thanks DMV team!
Hadwin Flowers
I was searching for home insulation contract near me and found them. DMV are the experts in the foam insulation industry. They make sure you have what is best for each project and guarantee a long-term value. We highly recommend their service.
Harley Geise
Thanks for the great service! They offered us a reasonable price and financing options. The job was done quicker than the scheduled time. We are very pleased with the service! We will definitely refer them to our friends and family!
Travis Collins
They were very responsive and very professional! These guys handled the job quickly. They assessed and provided solution cost less than our budget. Absolutely the highest quality insulator in DC!
Troy Sarratt
Worth it without a doubt! Pleased with their work, offered us cost-effective price. DMV is the highest quality insulator we have ever worked with. The whole experience with them was perfect from start to finish.
Barbara Stephens
We've been getting charged unusually high electric bills and decided to contact a foam insulation company to help us with our problems. Best decision ever! They did an absolutely amazing job! Our home is now energy efficient, and comfortable. Will recommend DMV to anyone who needs insulation service.
Pansy Crawford