Insulation Contractor Ashburn Va
Our goal is to provide comprehensive spray foam insulation solutions with a focus on detail, safety, and innovation. We reduce risk and increase safety and efficiency in your home or business.
Delivering quality spray foam solutions
In our years working in Virginia, we have seen the growth of spray foam insulation as more and more people have adopted the method. And when people ask us why we have stuck to spray foam insulation services, our answer is always the same; its high insulation value that significantly improves the energy efficiency of a building. Spray foam is also known for its ability to seal tight against air and moisture infiltration, helping prevent drafts, mold, and other moisture-related issues. At DMV Foam, we only do justice to the product by properly executing the installation process to ensure our clients get maximum value for their money.
It's easy to talk about the superior properties of spray foam, but the real work lies with the installation process, and that's something our professionals know all too well. We've heard numerous stories of the smell of fumes lasting longer than expected or wood rotting due to moisture leakages. These are all issues you avoid with our solutions as we boast the experience and expertise to handle any potential pitfalls. We don't take any chances; instead, we strive to do it right the first time so that you can enjoy long-term insulation solutions.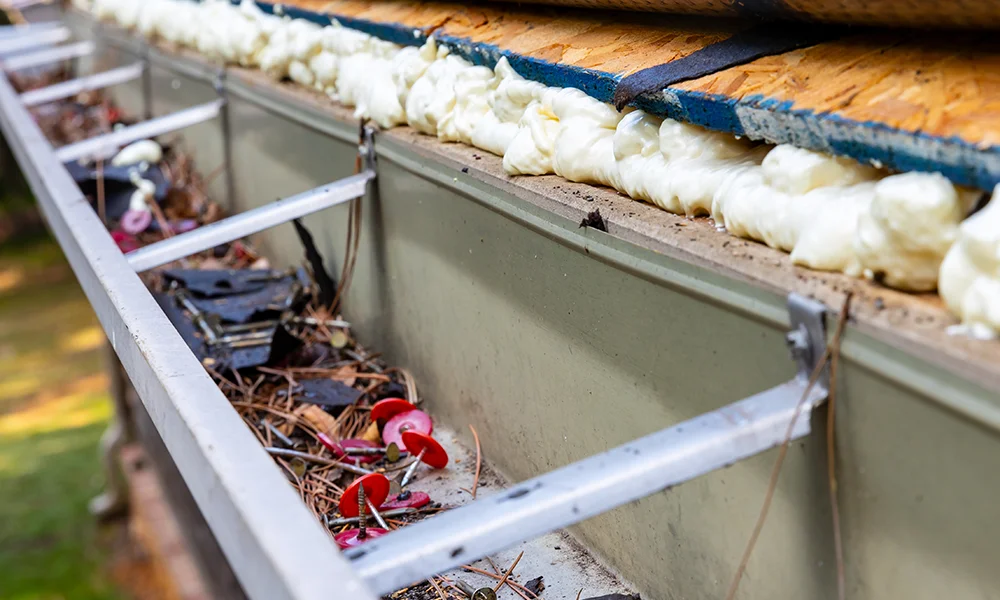 Services
We offer our service for various types of buildings and structures.
Commercial
We provide complete energy performance solution in any commercial design. Guaranteed to provide cost effective, efficient insulation to insulate interior cavities with flexible design.
Residential
Make your home feel more comfortable. Spray foam insulation allows your home heating and cooling units to work more efficiently. Get a reduction power costs as much at 35% without losing efficiency and comfort.
Agriculture
Saving agricultural business and operators for decades. Spray foam insulation protect your crops from damage, maintaining a sufficiently insulated building for your livestocks with less use of energy and fuel.
Garage Ceiling Insulation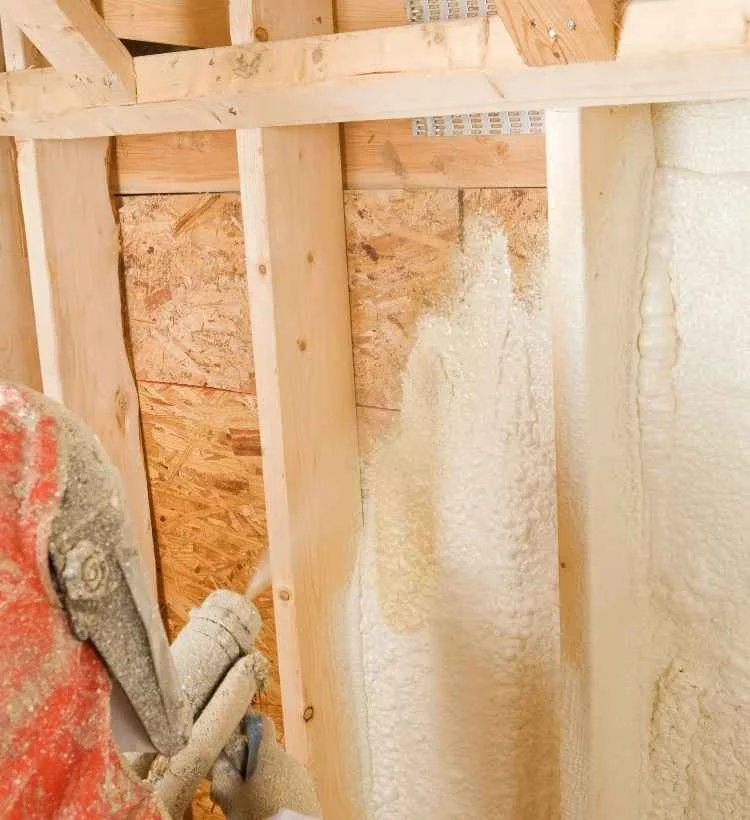 Crawl Space & Attic Insulation Ashburn Va
At DMV Foam, we are dedicated to providing the best Attic Insulation Ashburn Va for our clients. To ensure the highest level of quality and efficiency, we follow a comprehensive process that involves several steps. First, we assess the Crawl space & Attic to determine the size, shape, and condition of the area. This allows us to choose the appropriate type and amount of spray foam insulation to use, ensuring optimal energy efficiency and comfort. Before beginning the installation process, we take care to prepare the basement by making sure it is clean, dry, and free of debris.
During the installation, our team adheres to all manufacturer's instructions and uses proper protective gear, such as respirators and protective clothing, to ensure the safety of everyone involved. Once the installation is complete, we thoroughly inspect the work to ensure that it was done properly and that there are no gaps or voids in the insulation. We also make sure to clean up the work area and dispose of any excess materials in an environmentally responsible manner. Finally, our experts follow up with the client to ensure that they are satisfied with our work anywhere in Leesburg & Rockville.
Attributes of Our Outstanding Installers
At DMV Foam, we prioritize hiring installers who are not only trained and certified in spray foam insulation installation, but who also possess certain qualities that enable them to produce high-quality work. Attention to detail is crucial in this line of work, as it ensures that the insulation is applied evenly and without gaps or voids, resulting in a more effective and efficient insulation system. In addition to technical expertise, our installers also have excellent customer service skills, enabling them to effectively communicate with clients and address any concerns they may have.
Safety is always a top priority when it comes to insulation installation, and our installers are well-versed in the necessary safety protocols and procedures. They take care to follow proper handling and disposal procedures, and they always wear protective gear to prevent accidents and injuries. Problem-solving skills are also important in this line of work, as unforeseen challenges may arise during the installation process and it is important for our installers to be able to come up with creative solutions. Lastly, good time management skills help our installers complete their jobs efficiently and effectively.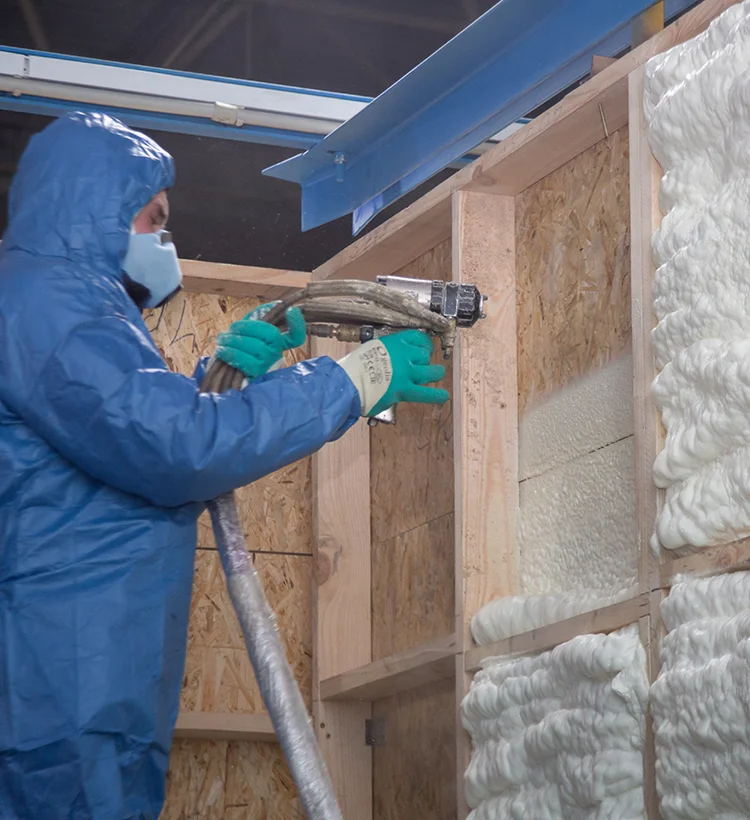 Local Insulation Company
Ashburn VA is a suburb of Washington DC, located in Loudoun County, which is one of the wealthiest counties in the United States. As a result, the city is a popular destination for both business and leisure travellers. At DMV Foam, we contribute to the city's wellbeing by offering quality and durable spray foam solutions for businesses and residential areas. One advantage spray foam provides here is that it is beneficial all year round. It helps keep your building warm in the winter and cool in the summer. By sealing gaps and cracks, the foam helps to prevent drafts and keep the temperature inside your home more consistent, regardless of the weather outside.
Additionally, Ashburn's high humidity levels during the summer can lead to moisture and mold issues, which can be mitigated with spray foam insulation. Our services help to prevent moisture from entering your building, which can reduce the risk of mold growth and improve the overall indoor air quality of your space. We also welcome clients with older buildings that may have outdated or insufficient insulation. For such cases, we first assess the state of the insulation, remove the old, and then add new spray foam insulation. After the foam has cured, we seal any gaps or seams to ensure that the insulation is effective.
The team came out to provide us free estimate for an attic insulation. He was very nice and accommodated all our queries and discussed all our options. We were very impressed with their service. Great company to work with fair price and quality work. Thanks DMV team!
Hadwin Flowers
I was searching for home insulation contract near me and found them. DMV are the experts in the foam insulation industry. They make sure you have what is best for each project and guarantee a long-term value. We highly recommend their service.
Harley Geise
Thanks for the great service! They offered us a reasonable price and financing options. The job was done quicker than the scheduled time. We are very pleased with the service! We will definitely refer them to our friends and family!
Travis Collins
They were very responsive and very professional! These guys handled the job quickly. They assessed and provided solution cost less than our budget. Absolutely the highest quality insulator in DC!
Troy Sarratt
Worth it without a doubt! Pleased with their work, offered us cost-effective price. DMV is the highest quality insulator we have ever worked with. The whole experience with them was perfect from start to finish.
Barbara Stephens
We've been getting charged unusually high electric bills and decided to contact a foam insulation company to help us with our problems. Best decision ever! They did an absolutely amazing job! Our home is now energy efficient, and comfortable. Will recommend DMV to anyone who needs insulation service.
Pansy Crawford