Spray Foam Insulation Company Rockville Md
Our experienced technicians in Rockville Md use only high-quality materials and proven methods for spraying foam into every nook and cranny of your space, ensuring that no air infiltration occurs.
Why choose DMV Foam for Foam services
While there are many companies out there, you have to be sure that you're leaving your insulation work in safe hands. At DMV Foam, we strive to offer top quality services for your commercial, residential, and industrial needs. First, we are punctual. We're not one of the companies who take ages to report for the job once you confirm your order. We know the frustration that comes with cold floors and uncomfortable spaces, which is why we report on time as scheduled.
Secondly, we have an obsession with putting the client at the forefront of our operations. This ensures you get first class customer service right from the booking process. We connect you to one of our experts for a 15-minute consultation process, which gives you all the information of our process. That's not all, our field installers are polite and courteous. They keep you engaged in every step of the process to ensure you fully understand our service delivery. So you don't just get excellent results, you also get to enjoy the process and learn new ideas.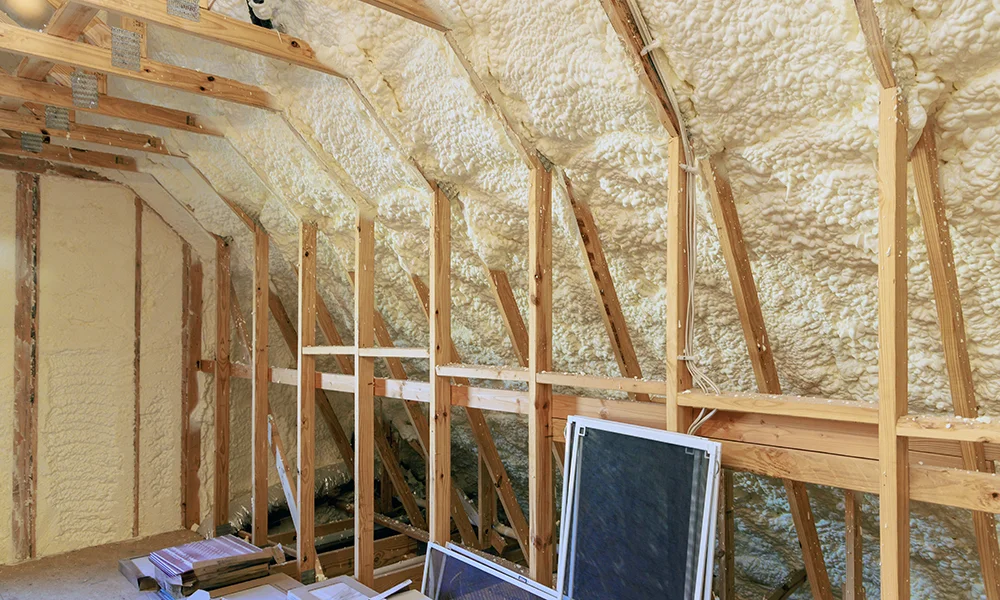 Services
We offer our service for various types of buildings and structures.
Commercial
We provide complete energy performance solution in any commercial design. Guaranteed to provide cost effective, efficient insulation to insulate interior cavities with flexible design.
Residential
Make your home feel more comfortable. Spray foam insulation allows your home heating and cooling units to work more efficiently. Get a reduction power costs as much at 35% without losing efficiency and comfort.
Agriculture
Saving agricultural business and operators for decades. Spray foam insulation protect your crops from damage, maintaining a sufficiently insulated building for your livestocks with less use of energy and fuel.
Garage Ceiling Insulation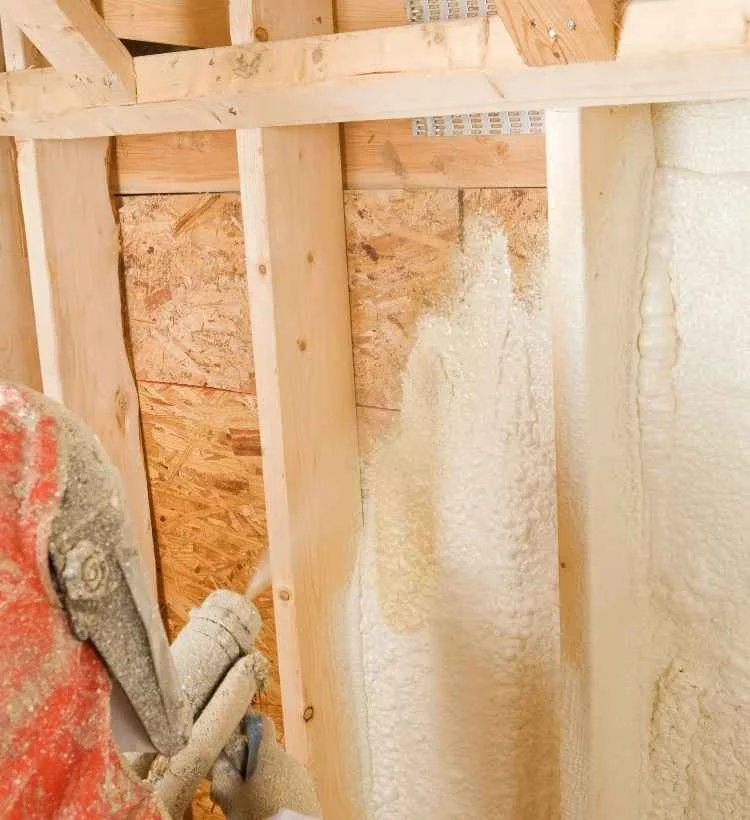 Rules for Effective DMV Foam Insulation Services
As a company, we don't just rely on tribal information to deliver our services; we follow proven steps for our services and stick to the BASF guidelines. This means that you can be sure that we use quality foam that's still in good condition to produce great results. And whenever there are any questions, we refer to the manufacturer's instructions to find. the best way forward. These rules ensure that our high standards remain constant regardless of the experts we send on the field.
The first one is during the spraying, where we ensure the foam is even-level. While foam cannot be perfectly smooth, proper spraying gives an even and consistent dispersion of your pattern. Secondly, we don't make the mistake of sending newly trained insulation installers to the field. We send competent people that know what they are doing. Every member of our team is skilled enough and has the required experience to make the project a success. The result of these rules is an effective foam insulation for your building.
The best Insulation Solutions for Industrial Applications
Welcome to DMV Foam! We are the insulation professionals to trust when it comes to industrial spray foam insulation services in Rockville, MD. Our reputation has made us one of the best insulation companies in Rockville, and in response, we continue to offer the best solutions possible. How do we do this? We properly store and maintain foam and follow the strict guidelines outlined by the manufacturer. Only a few insulation companies boast of the resources, both in personnel and equipment, to handle large-scale jobs, and this is what keeps us ahead of the pack.
We have an extensive team of professionals for big jobs that would take weeks for others to complete. Our teamwork and organization ensure that we finish the job in good time and that every detail of the project is done to the highest standard. If you need clarification on what constitutes industrial applications, read on for the answer. We work in warehouses, distribution centers, bulk storage containers, and ductwork. Our services are available in Northern Virginia, Bethesda, and Washington, DC. Call us to experience the best services from your local insulation company.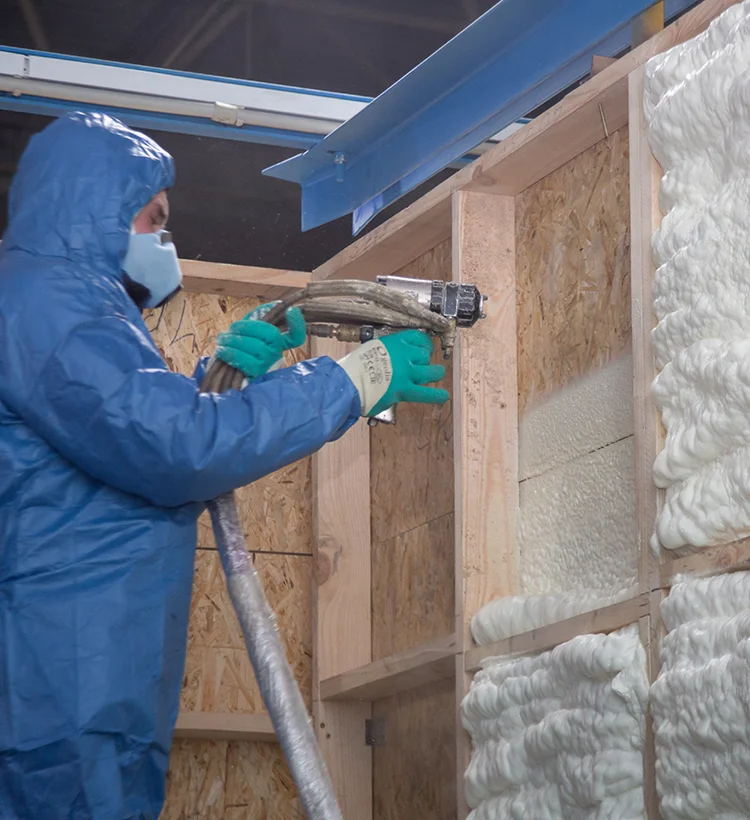 The pride of Rockville, MD
Rockville, MD, is one of the cities that offer great options for recreational facilities and essential services integral to your day-to-day activities. Large chain restaurants, retailers for shopping, public golf courses for recreation, and parks and lakes for fishing and hiking. The insulation services are just as exceptional, and at DMV Foam, our duty is to ensure all Rockville, MD, residents enjoy a stable temperature in their homes, offices, and businesses through our top-of-the-range insulation solutions. We do this using the tested and proven spray foam, which, unlike other insulation materials, bonds to the concrete, seals the cracks, and stops any air leaks.
Our technicians use only high-quality materials and proven methods for spraying insulation into every nook and cranny of your space, ensuring that no air infiltration occurs. The foam works by blocking all air spaces, thus providing an effective barrier between external temperatures and the interior of a building. This is why at DMV Foam, we are proud to offer our spray foam insulation services. We're licensed to operate in Virginia, Maryland, and DC. Contact us today and experience the difference a proper spray foam job gives your space.
The team came out to provide us free estimate for an attic insulation. He was very nice and accommodated all our queries and discussed all our options. We were very impressed with their service. Great company to work with fair price and quality work. Thanks DMV team!
Hadwin Flowers
I was searching for home insulation contract near me and found them. DMV are the experts in the foam insulation industry. They make sure you have what is best for each project and guarantee a long-term value. We highly recommend their service.
Harley Geise
Thanks for the great service! They offered us a reasonable price and financing options. The job was done quicker than the scheduled time. We are very pleased with the service! We will definitely refer them to our friends and family!
Travis Collins
They were very responsive and very professional! These guys handled the job quickly. They assessed and provided solution cost less than our budget. Absolutely the highest quality insulator in DC!
Troy Sarratt
Worth it without a doubt! Pleased with their work, offered us cost-effective price. DMV is the highest quality insulator we have ever worked with. The whole experience with them was perfect from start to finish.
Barbara Stephens
We've been getting charged unusually high electric bills and decided to contact a foam insulation company to help us with our problems. Best decision ever! They did an absolutely amazing job! Our home is now energy efficient, and comfortable. Will recommend DMV to anyone who needs insulation service.
Pansy Crawford