Insulation Contractor Bethesda MD
We distinguish ourselves from other insulation contractors in Bethesda MD by providing excellent and cost-effective solutions. Given our experience in dealing with different scenarios, our experts are sharp-witted and capable of devising solutions to resolve issues.
Why Your Home Need Insulation
We have seen numerous cases of homeowners complaining about high cooling bills when its hot and humid in summer and costly heating bills when its cold and snowy in winter. Some of them thought the billd they were paying were commensurate to their energy consumption, unfortunately that wasn't the case. When your house is poorly insulated it affects your energy efficiency and makes your home less comfortable. More so, it increases your heating and cooling bills because air sips out through your attic and causes fluctuations in indoor temperatures.
When faced with such a problem you need the services of an experienced insulation contractor in Bethesda Md who can access the needs your home, identify the issues, conduct a thorough energy audit, and offer budget friendly quote. We are experts at what we do and there's no project that is too big or too small for us to execute. Our value differentiation is found in the quality of our service, our efficient work processes, our cost effective spray foam insulation, and our obsession with maximizing customer satisfaction. We are dedicated to helping you save money, giving you peace of mind and making your home more comfortable.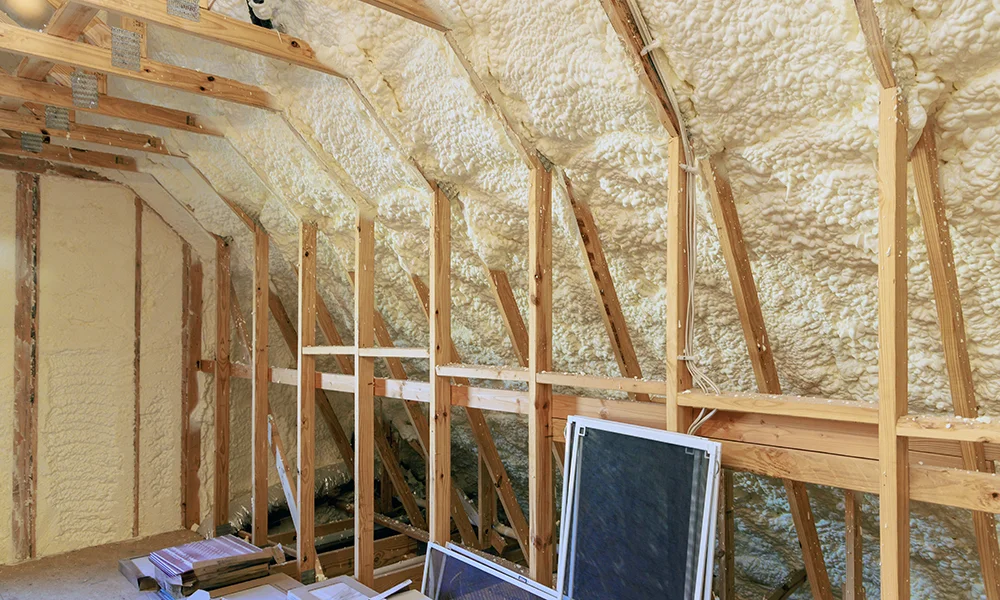 Services
We offer our service for various types of buildings and structures.
Commercial
We provide complete energy performance solution in any commercial design. Guaranteed to provide cost effective, efficient insulation to insulate interior cavities with flexible design.
Residential
Make your home feel more comfortable. Spray foam insulation allows your home heating and cooling units to work more efficiently. Get a reduction power costs as much at 35% without losing efficiency and comfort.
Agriculture
Saving agricultural business and operators for decades. Spray foam insulation protect your crops from damage, maintaining a sufficiently insulated building for your livestocks with less use of energy and fuel.
Garage Ceiling Insulation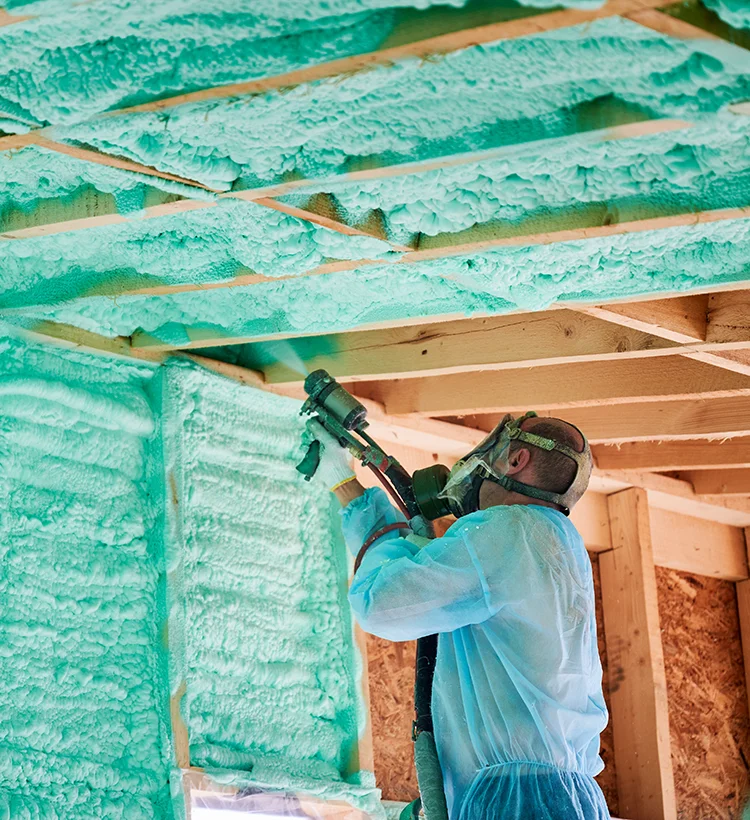 Attic Insulation Team in Bethesda, MD
It's been proven numerous times that half of your home's energy for cooling and heating can be lost as a result of poor insulation. The warm air that rises from the floors of lower rooms of your is suppose to be retained in the attic. Under the right conditions and during periods like winter, the warm air retained in your attic should provide warmth and comfort in the house. Unfortunately, that's not the case when your house has poor insulation. Not only does it affect your comfort, it makes you spend more money on heating and cooling bills.
We are specialists in fixing attic insulation Bethesda Md related problems and providing the best quality attic insulation for your home. We use top grade spray foam insulation to block cracks and gaps so that air can sip out or get in. Our team of seasoned professionals use high R-value full thickness spray foam to provide more strength to the structure of the house, ensure durability and efficiency of the product. We are committed to helping our clients save more money by improving their energy efficiency.
Professional Insulation Services
We couldn't be happier to be serving the residents of Bethesda, MD. For many years, Bethesda,MD has been a buoyant urban center and home to posh restaurants, trendy hot spots and incredible arts venues. Summers can be quite unpleasant for houses that have poor insulation, typically the hot season in Bethesda, MD lasts from May 29 to September 16. The average daily high temperature can be above 78°F with months like July being the hottest.
Most people love summers and the fun from outdoor activities that comes with the season. However, summers may not be pleasurable for homeowners who have poor insulation.Poor insulation leads low energy efficiency, high cooling and heating bills, fluctuating indoor temperatures that could be hazardous to your health and it can affect the structural integrity of your home. Fortunately, we have strategically positioned our company to cater to the insulation needs of homeowners in Bethesda MD, Fairfax Va and Springfield Va. By understanding the common needs of the area we are able to provide cost effective solutions that are tailor made to the needs of your home.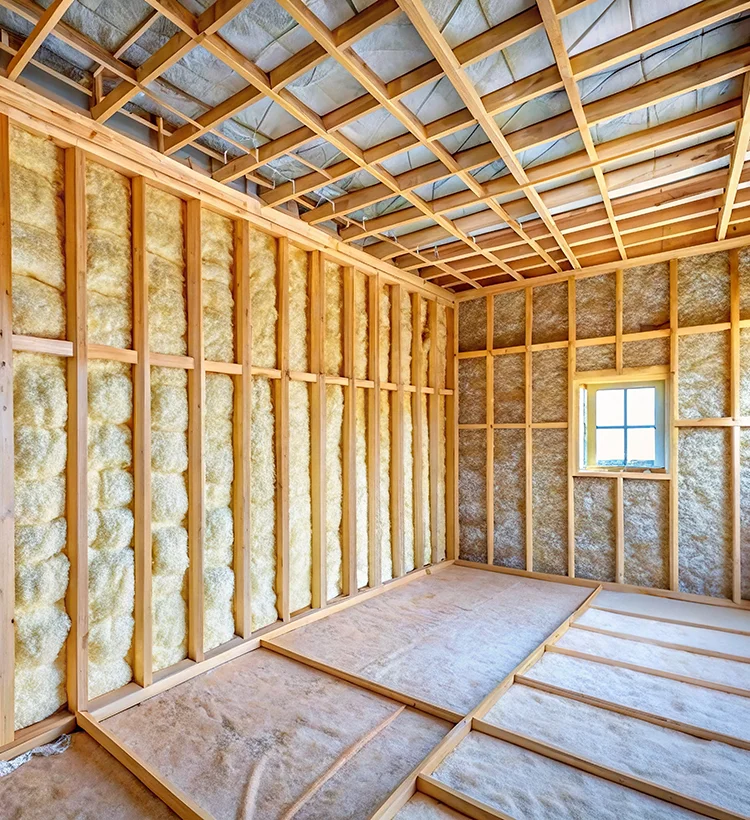 Trusted Dedicated Insulation Services
There are different types of insulation bethesda md from which homeowners can choose. Out of all these options, spray foam insulation is the go to choice for homeowners. It has superior quality, it is eco friendly and can easily expand into irregular surfaces or hard to reach areas. More so, spray foam insulation serves as an airtight seal, a water resistant barrier, a soundproof and above all improve energy efficiency in your home.
At DMV Foam, we see to it that your insulating project runs smoothly and after the completion of the project we clean up and ensure everything is in order. Our technicians and staff are professional, friendly, thorough and dedicated to maximizing customer satisfaction. Over the years, we have demonstrated competence, and excellent workmanship in our work processes and projects. Moreover, our adherence to the standards set by the industry and the Spray Polyurethane Foam Alliance (SPFA) is second to none.
The team came out to provide us free estimate for an attic insulation. He was very nice and accommodated all our queries and discussed all our options. We were very impressed with their service. Great company to work with fair price and quality work. Thanks DMV team!
Hadwin Flowers
I was searching for home insulation contract near me and found them. DMV are the experts in the foam insulation industry. They make sure you have what is best for each project and guarantee a long-term value. We highly recommend their service.
Harley Geise
Thanks for the great service! They offered us a reasonable price and financing options. The job was done quicker than the scheduled time. We are very pleased with the service! We will definitely refer them to our friends and family!
Travis Collins
They were very responsive and very professional! These guys handled the job quickly. They assessed and provided solution cost less than our budget. Absolutely the highest quality insulator in DC!
Troy Sarratt
Worth it without a doubt! Pleased with their work, offered us cost-effective price. DMV is the highest quality insulator we have ever worked with. The whole experience with them was perfect from start to finish.
Barbara Stephens
We've been getting charged unusually high electric bills and decided to contact a foam insulation company to help us with our problems. Best decision ever! They did an absolutely amazing job! Our home is now energy efficient, and comfortable. Will recommend DMV to anyone who needs insulation service.
Pansy Crawford