Insulation Contractor Culpeper Va
We distinguish ourselves from other insulation contractors in by providing excellent and cost-effective solutions. Given our experience in dealing with different scenarios, our experts are sharp-witted and capable of devising solutions to resolve issues.
Residential, Commercial, and Agricultural Spray Foam
DMV Foam is your trusted provider for spray foam insulation services in Culpeper Va. Our reputation has been built on quality customer services, high-quality products, high-level workmanship, and affordable pricing. Our experts and technicians are trained and certified through Polyurethane Foam Systems and constantly undergo training, so they are up to date with the latest techniques and products.
A great customer experience is at the core of our service delivery, and to us, customer service starts from the moment you inquire about our spray foam insulation services in the Sterling Va area. You can expect us to answer your call, show up on-site to discuss details, and be available throughout your entire project. With over six years of experience, DMV Foam has played an integral part in successfully completing some of America's most significant spray foam insulation projects.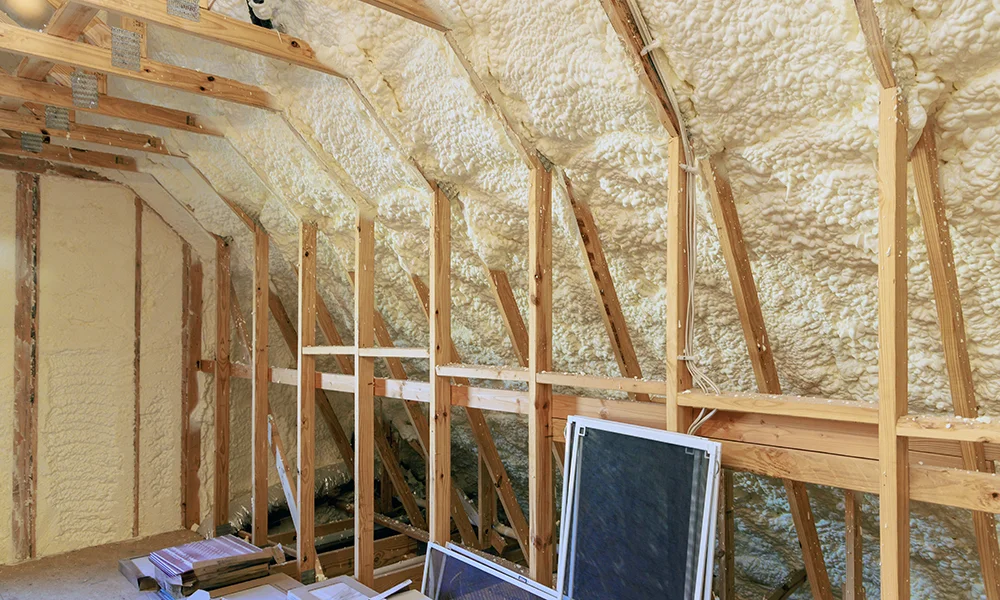 Services
We offer our service for various types of buildings and structures.
Commercial
We provide complete energy performance solution in any commercial design. Guaranteed to provide cost effective, efficient insulation to insulate interior cavities with flexible design.
Residential
Make your home feel more comfortable. Spray foam insulation allows your home heating and cooling units to work more efficiently. Get a reduction power costs as much at 35% without losing efficiency and comfort.
Agriculture
Saving agricultural business and operators for decades. Spray foam insulation protect your crops from damage, maintaining a sufficiently insulated building for your livestocks with less use of energy and fuel.
Garage Ceiling Insulation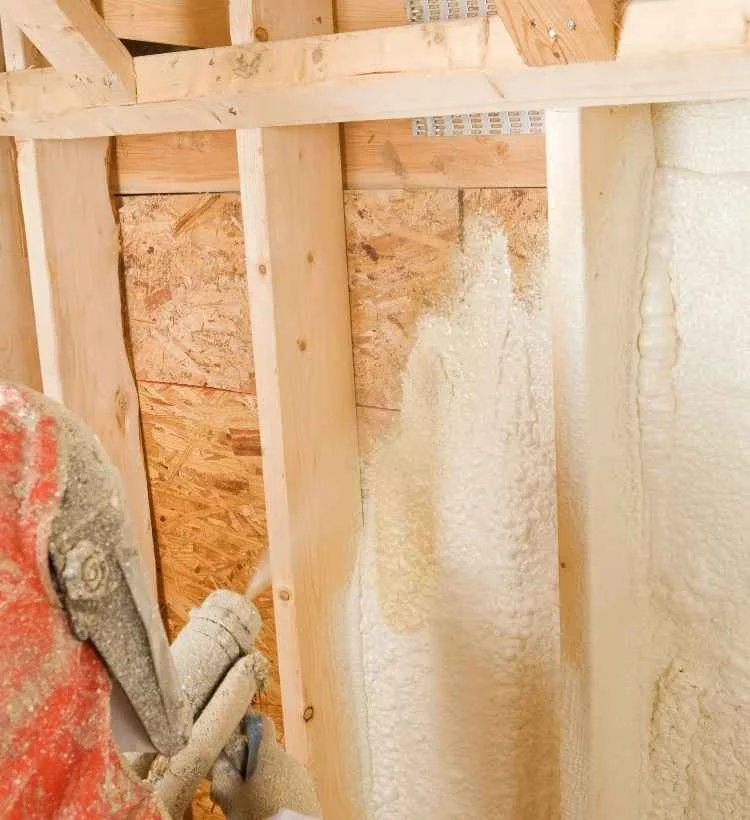 Advantages of Hiring DMV Foam
DMV spray foam insulation is your local insulation expert for an energy-efficient and comfortable home. The services we provide include attic insulation, Ceiling Insulation, Exterior Wall Insulation, garage insulation, floor insulation, basement Insulation, Crawl Space Insulation, and ceiling insulation for your home, commercial building, and agricultural property. We have specialized in two types of insulation: Open Cell and Closed Cell.
We also provide a free 15 minutes phone consultation and a free quote. You can chat with our foam experts to determine the best solution for your specific needs. After this phone call, we will be able to provide you with a close approximate estimate of the costs. We aim to provide affordable and excellent services to all types of buildings, and we have a highly trained, honest, and reliable team to help you from start to finish.
Attic Insulation Culpeper Va
Without proper attic insulation in Culpeper Va, your home will be much more challenging to control the temperature, and running your air conditioner during summer and winter will cost a lot. 40% of your buildings' energy is lost through air leaks, and minimizing it will dramatically impact your home. Insulation ensures all cracks, holes, and crevices are sealed, and your HVAC system doesn't have to work harder to heat or cool your home.
There are many types of insulation on the market, and finding the right one for your building and the right people to install it is not easy. While spray foam is undoubtedly the best type of insulation on the market, it is also expensive, and the cost of other insulation methods tempts many people. But once you understand the benefits of spray foam insulation, you cannot overlook it. One of its main benefits is that it's ideal for both new and existing structures.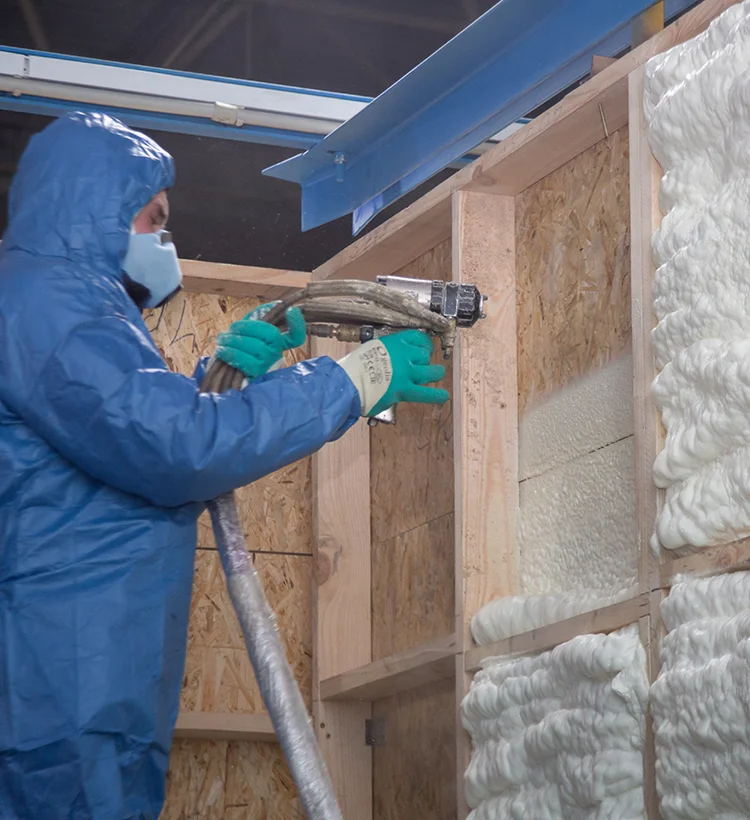 Complete Insulation Services You Can Trust
Other benefits include keeping its R-Value over time and having a lifespan of up to 100 years. It is very easy to install and will quickly fix your insulation problems within 24 hours. It can also be installed any time of the year and is easy to apply even in hard-to-reach areas. Spray foam insulation also improves comfort and indoor air quality in your home and deters moisture. And in the event you decide to sell your Culpeper home, it will have a higher market value and look more attractive.
Whether you are building new construction or have a poorly insulated building, you need to put in good insulation. This keeps you as comfortable as possible while keeping your energy bills low. You can trust DMV insulation experts to provide the best insulation in Washington, DC, Maryland, and Virginia. We will keep your Culpeper home and building warmer through winter and cool in summer. We do so for a reasonable price because our services focus on excellent customer service and excellence.
The team came out to provide us free estimate for an attic insulation. He was very nice and accommodated all our queries and discussed all our options. We were very impressed with their service. Great company to work with fair price and quality work. Thanks DMV team!
Hadwin Flowers
I was searching for home insulation contract near me and found them. DMV are the experts in the foam insulation industry. They make sure you have what is best for each project and guarantee a long-term value. We highly recommend their service.
Harley Geise
Thanks for the great service! They offered us a reasonable price and financing options. The job was done quicker than the scheduled time. We are very pleased with the service! We will definitely refer them to our friends and family!
Travis Collins
They were very responsive and very professional! These guys handled the job quickly. They assessed and provided solution cost less than our budget. Absolutely the highest quality insulator in DC!
Troy Sarratt
Worth it without a doubt! Pleased with their work, offered us cost-effective price. DMV is the highest quality insulator we have ever worked with. The whole experience with them was perfect from start to finish.
Barbara Stephens
We've been getting charged unusually high electric bills and decided to contact a foam insulation company to help us with our problems. Best decision ever! They did an absolutely amazing job! Our home is now energy efficient, and comfortable. Will recommend DMV to anyone who needs insulation service.
Pansy Crawford