Insulation Contractor Lorton Va
We distinguish ourselves from other insulation contractors in Alexandria Va by providing excellent and cost-effective solutions. Given our experience in dealing with different scenarios, our experts are sharp-witted and capable of devising solutions to resolve issues.
Residential, Commercial, and Agricultural Spray Foam
Are you looking for the best spray foam insulation contractors in Lorton, VA? Someone who has the right skills, experience, and expertise to properly insulate your residential, commercial, and agricultural building and has the capacity to address your problems? DMV Foam is the right choice for you. We offer budget-friendly solutions, information on the types of spray foam insulation and the benefits associated with each, and help you choose the right option.
Our insulation experts are professional because we only hire the best and train them to get the job done right. More than that, we also believe in providing excellent customer service. We answer our phones promptly, return all calls, show up on time and ensure you are fully satisfied with the results. There are many spray foam insulation contractors in Lorton, but you want to go for professionals who really care about you, just like we do.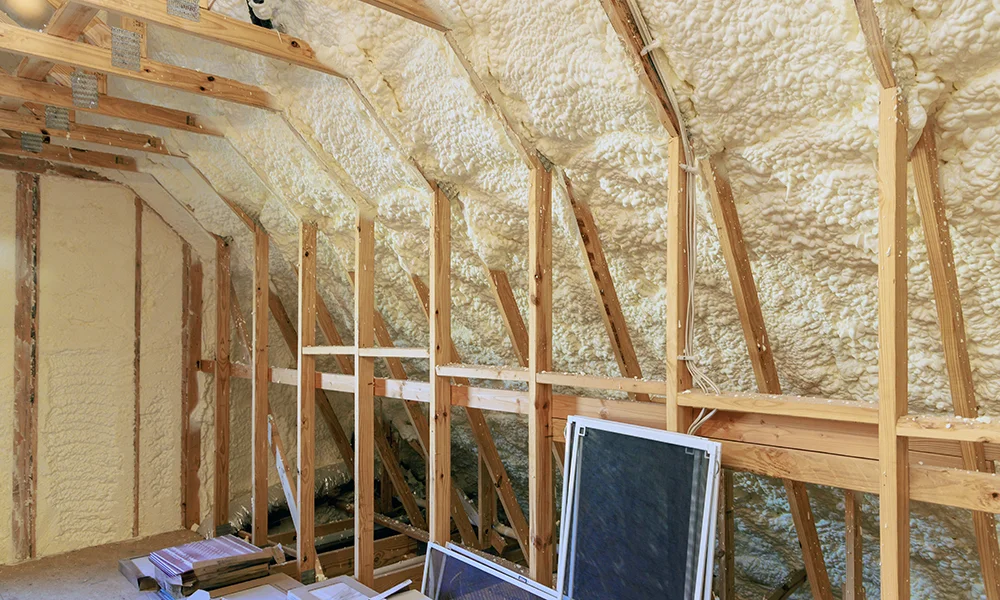 Services
We offer our service for various types of buildings and structures.
Commercial
We provide complete energy performance solution in any commercial design. Guaranteed to provide cost effective, efficient insulation to insulate interior cavities with flexible design.
Residential
Make your home feel more comfortable. Spray foam insulation allows your home heating and cooling units to work more efficiently. Get a reduction power costs as much at 35% without losing efficiency and comfort.
Agriculture
Saving agricultural business and operators for decades. Spray foam insulation protect your crops from damage, maintaining a sufficiently insulated building for your livestocks with less use of energy and fuel.
Garage Ceiling Insulation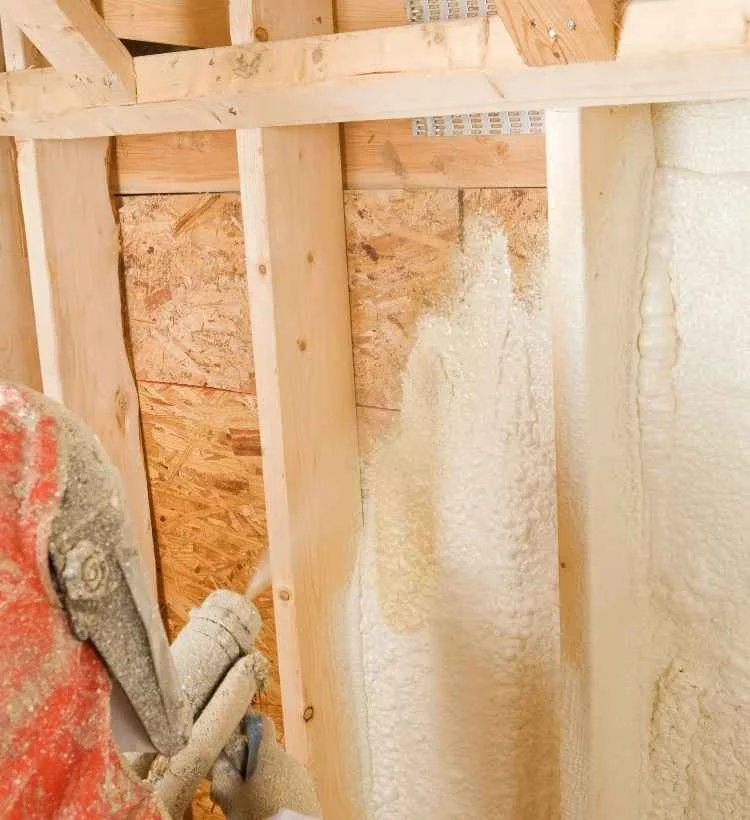 Advantages of Hiring DMV Foam
We specialize in various building insulation, including wall insulation, attic insulation, garage insulation, roof insulation, basement insulation, crawl space insulation, soundproofing, and much more. We also specialize in commercial buildings, including factory buildings, warehouses, auto garages, public buildings, barns, and metal buildings. Besides insulation, we also provide thorough inspections and suggest the appropriate measures.
There are several types of insulation, but DMV Foam offers spray foam insulation: open and closed cell. What's makes our insulation process more convenient is our experts who will walk you through the differences and benefits of both open cell and closed cell while also recommending the right choice. Our services comply with the building and insulation codes. Contact us today, and we will offer you an obligation-free quote that no one can compete with.
Attic Insulation Lorton Va
Lorton, a suburb of Washington, is a beautiful small city with pleasant daily life, friendly folks, and is one of the best places to live in Virginia. Many families and young professionals live in Lorton, and residents are very liberal. Additionally, most residents own their homes, and in summers and winters, your Lorton home can get very hot and cold, making your AC overwork to maintain a comfortable temperature.
With extreme weather conditions occurring in the months of January and July, a poorly insulated home can affect the comfort of your home, indoor temperatures, and the air quality. That is why Attic insulation lorton va is one of the best decisions you can make. 50 to 70% of the energy consumption goes into heating and cooling your home, and insulation reduces this by up to 35%. This means you and your family will feel comfortable inside your home all year.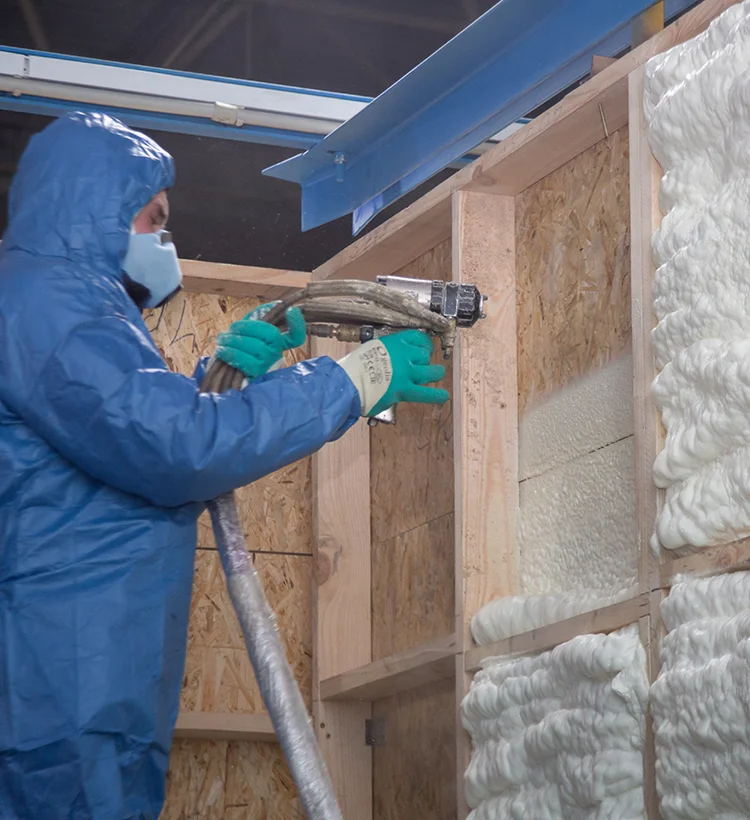 Complete Insulation Services You Can Trust
But saving on utility bills is not the reason to insulate your home. Spray foam has many other significant benefits, including increasing the value of your home, it deters moisture and mold build-up, it creates a sound barrier, thus minimizing noise, and improves indoor air quality. And while there are many ways to insulate your home, spray foam supersedes other forms of insulation. It lasts longer than other forms of insulation, and it does not lose its shape or get less effective over the years.
For residents in Lorton, VA, and other areas in Washington, DC, Maryland, or Virginia, DMV Foam should be your first choice whenever it comes to spray foam insulation. View our customer feedback to see what our customers are saying about DMV Foam, and you will see why we have been voted the best insulation company in the DMV area like Ashburn Va and Centreville Va. Contact us today for more information about how you can save on your home's energy costs and improve your indoor air quality permanently through spray foam insulation!
The team came out to provide us free estimate for an attic insulation. He was very nice and accommodated all our queries and discussed all our options. We were very impressed with their service. Great company to work with fair price and quality work. Thanks DMV team!
Hadwin Flowers
I was searching for home insulation contract near me and found them. DMV are the experts in the foam insulation industry. They make sure you have what is best for each project and guarantee a long-term value. We highly recommend their service.
Harley Geise
Thanks for the great service! They offered us a reasonable price and financing options. The job was done quicker than the scheduled time. We are very pleased with the service! We will definitely refer them to our friends and family!
Travis Collins
They were very responsive and very professional! These guys handled the job quickly. They assessed and provided solution cost less than our budget. Absolutely the highest quality insulator in DC!
Troy Sarratt
Worth it without a doubt! Pleased with their work, offered us cost-effective price. DMV is the highest quality insulator we have ever worked with. The whole experience with them was perfect from start to finish.
Barbara Stephens
We've been getting charged unusually high electric bills and decided to contact a foam insulation company to help us with our problems. Best decision ever! They did an absolutely amazing job! Our home is now energy efficient, and comfortable. Will recommend DMV to anyone who needs insulation service.
Pansy Crawford