Insulation Contractor Oakton Va
We distinguish ourselves from other insulation contractors in Oakton Va by providing excellent and cost-effective solutions. Given our experience in dealing with different scenarios, our experts are sharp-witted and capable of devising solutions to resolve issues.
Choosing DMV for Spray Foam Insulation?
DMV Foam is a company that is dedicated to helping home and business owners live comfortably by providing foam insulation to meet your needs. Our professional spray foam insulation experts have the right products, tools, and equipment to apply residential, commercial, and agricultural spray foam insulation safely and correctly, while giving you the most value for your money. They are also well trained and have in-depth knowledge of the common needs of property owners in Oakton.
With over sixteen years of experience in all aspects of spray foam insulation oakton va, we pride ourselves on high-quality work and honest prices. We make it a point to return every phone call, answer every text message, and tend to all our customers' needs. There is no job that is too big or small for us, and our mission is to provide the best services to all types of buildings. And while you will realize we are the best "spray foam insulation contractor near me," we are also very affordable, so you don't have to break the bank for insulation installation.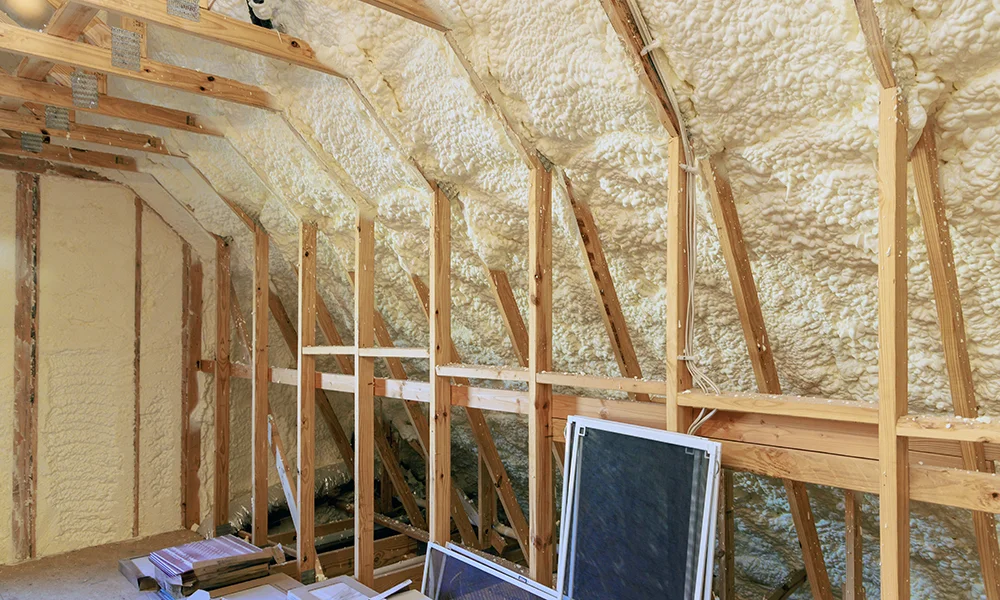 Services
We offer our service for various types of buildings and structures.
Commercial
We provide complete energy performance solution in any commercial design. Guaranteed to provide cost effective, efficient insulation to insulate interior cavities with flexible design.
Residential
Make your home feel more comfortable. Spray foam insulation allows your home heating and cooling units to work more efficiently. Get a reduction power costs as much at 35% without losing efficiency and comfort.
Agriculture
Saving agricultural business and operators for decades. Spray foam insulation protect your crops from damage, maintaining a sufficiently insulated building for your livestocks with less use of energy and fuel.
Garage Ceiling Insulation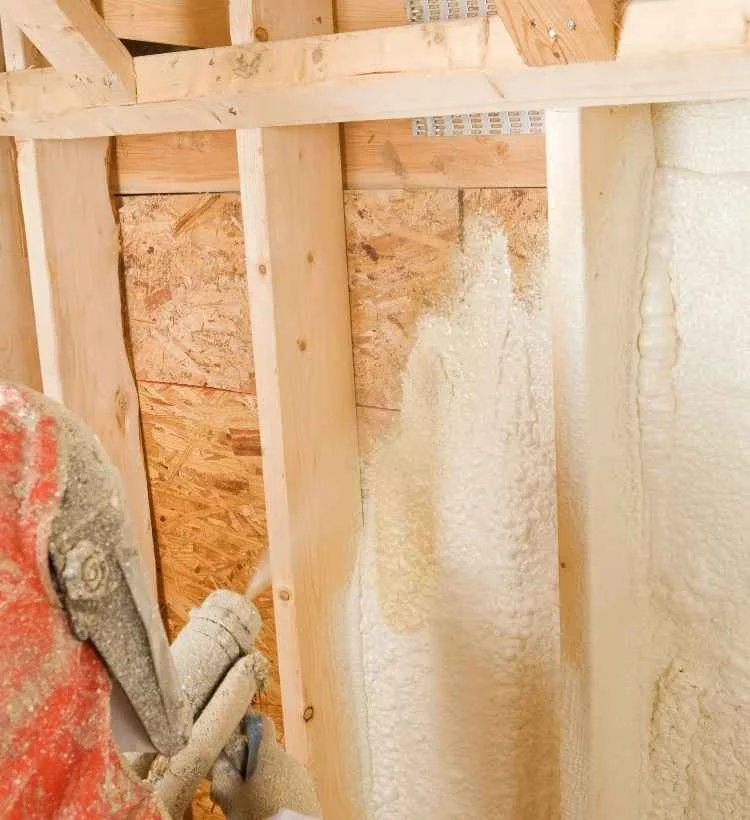 Crawl Space or Attic insulation Expert
DMV Foam offers closed cell and open cell spray foam insulation for the home, commercial and industrial buildings. For insulation, we travel to the following areas: Sterling, Herndon, Reston, McLean, Vienna, Oakton, Fairfax, Annandale, Burke, Springfield, Arlington, Falls Church, Alexandria, Bethesda Md, and Silver Spring. Whether you have an old or new building and you are looking for "spray foam insulation contractors near me," DMV Foam is the company dedicated to helping you.
We provide clients with the best insulating foam products and services in the market. The main foam product we use is an open-cell, semi-rigid spray-applied polyurethane spray foam. It is applied as a liquid and expands to fill the space it is applied on. It expands up to 100 times its original size to fill every corner, space, gap, and crevice and will not shift or thin once it dries. Spray foam has the best R-Value and comes with benefits superior than other traditional insulation methods.
The best Spray Foam solutions for your Home
Spray Foam insulation is becoming a more popular insulation method for residents in Oakton, Virginia, in both new and existing constructions. It is the most efficient and one of the safest products on the market today. Moreover, many property owners in Oakton are concerned about the environmental effects of the materials that go into their homes or commercial buildings. Spray foam is good for the environment and provides additional protection against fire.
If you live in Oakton and do not have proper insulation, you will have problems keeping your home at a comfortable temperature or often spend a lot of money on energy bills. And if you have a commercial business in Oakton, then you undoubtedly want to minimize operation costs and make more profits. 35% of a building's heat is lost through uninsulated spaces like walls, crawl spaces, attics, basements, and garages.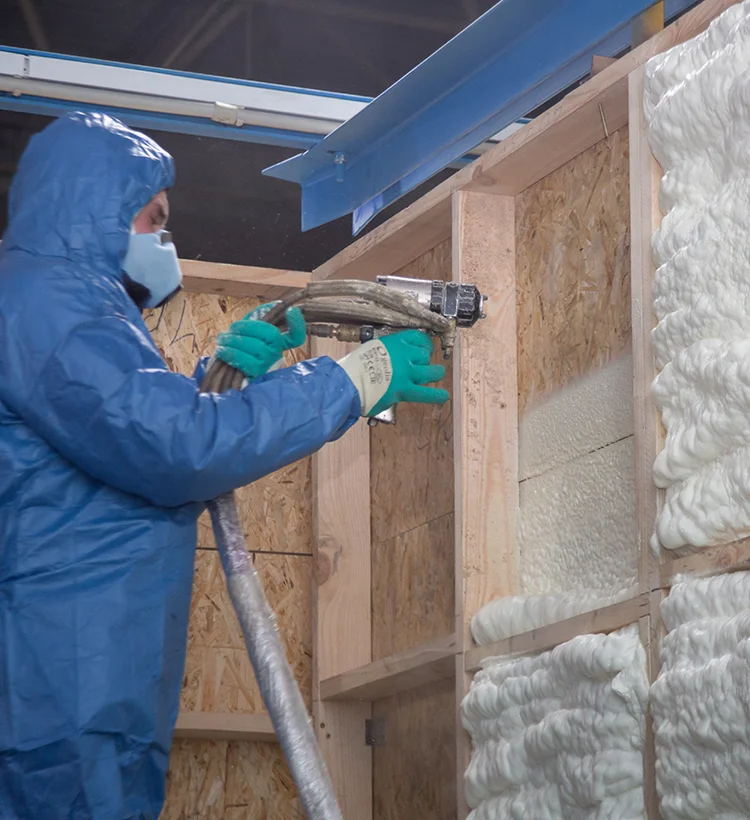 Professional Insulation Company in Oakton Va
There are several reasons why spray foam insulation is a premium product that homeowners choose, and that decision is usually based on the materials' benefits. It works by impacting the conduction (heat transfer) and convention (airflow), which greatly impact your home's comfort and energy efficiency. The insulation resists the flow of heat in and out of your home, thus saving you more than 40% of energy costs for heating and cooling in your building.
Now that you have learned about spray foam insulation and you have decided it is the best option for your home, the next step is to get started with a free estimate. If you live in Oakton va and are ready to get started, schedule a free 15 minute phone consultation by filling out the form on our website or call us at (571) 977-8247. After you receive a quote and are ready for installation, our crew will come to your home, remove existing insulation if present, and get started on giving you an energy-efficient home or commercial building.
The team came out to provide us free estimate for an attic insulation. He was very nice and accommodated all our queries and discussed all our options. We were very impressed with their service. Great company to work with fair price and quality work. Thanks DMV team!
Hadwin Flowers
I was searching for home insulation contract near me and found them. DMV are the experts in the foam insulation industry. They make sure you have what is best for each project and guarantee a long-term value. We highly recommend their service.
Harley Geise
Thanks for the great service! They offered us a reasonable price and financing options. The job was done quicker than the scheduled time. We are very pleased with the service! We will definitely refer them to our friends and family!
Travis Collins
They were very responsive and very professional! These guys handled the job quickly. They assessed and provided solution cost less than our budget. Absolutely the highest quality insulator in DC!
Troy Sarratt
Worth it without a doubt! Pleased with their work, offered us cost-effective price. DMV is the highest quality insulator we have ever worked with. The whole experience with them was perfect from start to finish.
Barbara Stephens
We've been getting charged unusually high electric bills and decided to contact a foam insulation company to help us with our problems. Best decision ever! They did an absolutely amazing job! Our home is now energy efficient, and comfortable. Will recommend DMV to anyone who needs insulation service.
Pansy Crawford