Spray Foam Insulation Centreville Va
At DMV Foam, our aim is to provide you with an effective and safe spray foam insulation solution that will keep your space comfortable year-round while helping reduce energy costs over time.
Benefits of Seasoned Insulation Contractors
At DMV Foam, we do multiple jobs monthly, which is a statement with significant implications. For one, it means the material we use is always in good condition. If you're asking why this is the case, the answer is simple. We keep ordering new material for new jobs and, therefore, don't use any old material. Therefore, hiring companies that don't work regularly can be dangerous, simply because they might end up picking old, unused, or outdated materials from their shelves.
Apart from using crisp, new, properly maintained foam, we have the equipment needed for the best work, including a truck trailer, spray pump, generators, and filtration systems. The extensive time our technicians spend with the equipment means they know them inside out. Therefore, in case of breakdowns, they repair them quickly so that work can continue. Lastly, getting multiple jobs means clients are happy with our work. More than half of the clients we get are referrals, which we deeply appreciate as it can only mean that our clients are happy with our work.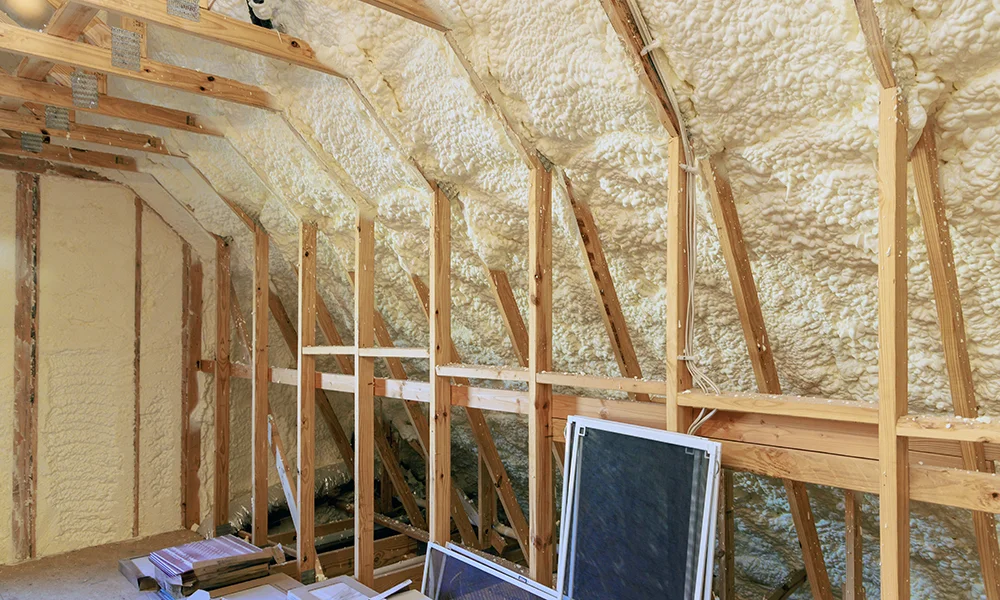 Services
We offer our service for various types of buildings and structures.
Commercial
We provide complete energy performance solution in any commercial design. Guaranteed to provide cost effective, efficient insulation to insulate interior cavities with flexible design.
Residential
Make your home feel more comfortable. Spray foam insulation allows your home heating and cooling units to work more efficiently. Get a reduction power costs as much at 35% without losing efficiency and comfort.
Agriculture
Saving agricultural business and operators for decades. Spray foam insulation protect your crops from damage, maintaining a sufficiently insulated building for your livestocks with less use of energy and fuel.
Garage Ceiling Insulation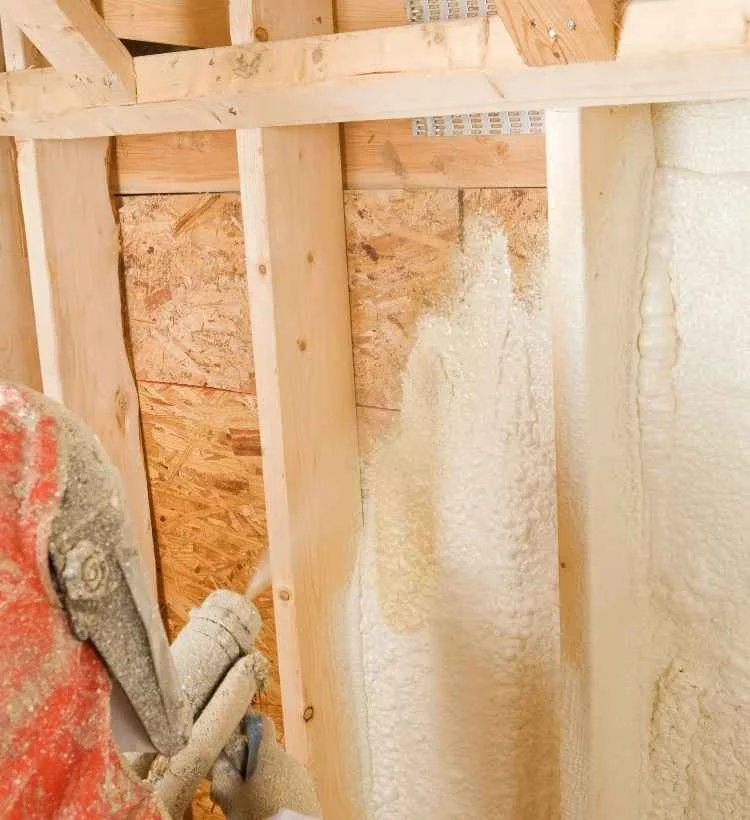 Attic Insulation Centreville Va
Operating in the heart of Centreville, VA, our premier spray foam insulation company is dedicated to offering state-of-the-art insulation solutions for your home or business. Our focus is to provide top-quality attic insulation services in Centreville Va that not only boost your property's energy efficiency but also significantly lower your utility bills. By utilizing the advanced technology of spray foam insulation, we are committed to ensuring your attic is thoroughly insulated, eliminating the risks of energy loss and making your home a comfort fortress all year round.
Centreville, a charming suburban community in Fairfax County, Virginia, is renowned for its historic appeal and picturesque landscapes. Amidst the shifting seasonal temperatures, the importance of a well-insulated home in this region cannot be overstated. The residents of Centreville deserve the best when it comes to maintaining an energy-efficient and comfortable indoor environment. That's why our spray foam insulation company offers unrivaled attic insulation services tailored to fit the specific needs of Bethesda Md and Herndon Va. Partner with us, and experience the profound difference of a properly insulated attic in every season of the year.
The Specialists in Spray Foam Solutions
The reason we specialize in spray foam is that it is one of the best ways to increase energy efficiency and improve indoor air quality and comfort. It can be added to walls, ceilings, floors, and even outside on the roof of buildings to prevent water and air leaks. Here at DMV Foam, we offer both open and closed cell spray foam services. Closed cell spray foam is denser, and provides strength to a structure as well as creating an effective air and moisture barrier.
On the other hand, open-cell spray foam is a lighter-weight install, which is excellent for sound absorption. Moreover, it's a faster and easier install. We don't expect our clients to know all this, which is why we have DMV Foam insulation experts to guide you on the best insulation method for you. Whether you need open-cell or closed-cell installation, our services will protect you against high cooling costs, cold floors, and freezing pipes. We stop heat transfer and reduce unwanted air infiltration through cracks, seams, and joints.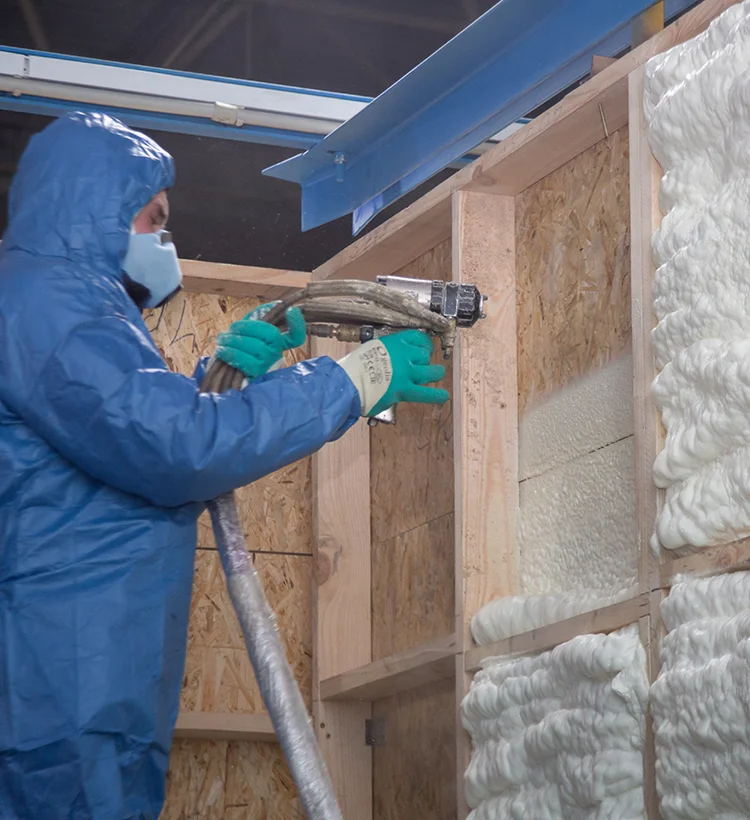 Discover Your Perfect Insulation for Centreville
Living in an area that experiences four distinct seasons means insulation services are absolutely necessary. If your building has any air leakages, the summers will feel a lot warmer, and the winters will feel like a period of constant battles to stay warm. Fortunately, at DMV Foam, we offer reliable residential and commercial insulation services for the population of Centreville, VA. We encourage you to stay ahead of the curve by preparing early so that the seasons get you prepared. Not just for you but also because it's easier for us to insulate before it starts snowing.
We show you that your problem is not unique and that we have solutions that fit your specific needs. So don't let your insulation concerns get the better of you. We have the answer, whether it is worn-away insulations on your wall, basement or attic. Our spray foam services give you a unique combination of materials that can effectively block all air spaces and dampness from getting into your floors. This prevents moisture from seeping in and damaging any floor structures, extending their life expectancy significantly.
The team came out to provide us free estimate for an attic insulation. He was very nice and accommodated all our queries and discussed all our options. We were very impressed with their service. Great company to work with fair price and quality work. Thanks DMV team!
Hadwin Flowers
I was searching for home insulation contract near me and found them. DMV are the experts in the foam insulation industry. They make sure you have what is best for each project and guarantee a long-term value. We highly recommend their service.
Harley Geise
Thanks for the great service! They offered us a reasonable price and financing options. The job was done quicker than the scheduled time. We are very pleased with the service! We will definitely refer them to our friends and family!
Travis Collins
They were very responsive and very professional! These guys handled the job quickly. They assessed and provided solution cost less than our budget. Absolutely the highest quality insulator in DC!
Troy Sarratt
Worth it without a doubt! Pleased with their work, offered us cost-effective price. DMV is the highest quality insulator we have ever worked with. The whole experience with them was perfect from start to finish.
Barbara Stephens
We've been getting charged unusually high electric bills and decided to contact a foam insulation company to help us with our problems. Best decision ever! They did an absolutely amazing job! Our home is now energy efficient, and comfortable. Will recommend DMV to anyone who needs insulation service.
Pansy Crawford