Insulation Contractor Reston Va
We distinguish ourselves from other insulation contractors in Reston Va by providing excellent and cost-effective solutions. Given our experience in dealing with different scenarios, our experts are sharp-witted and capable of devising solutions to resolve issues.
Choosing DMV for Spray Foam Insulation
DMV Foam understands that your home is your most significant investment, and as your Reston Virginia insulation expert, you can expect nothing less of the best industry-leading insulation solutions. We are ready to help you reap the economic and environmental benefits your family and home deserve. We have years of experience installing residential, commercial, and agricultural spray foam insulation at DMV Foam.
Excellent customer service is the foundation of our service. We understand that excellent customer service is the key to providing quality and professional results. Right from the start of the project to the end, we will keep you updated on the progress, inform you, educate you and consider your preference. ​We take great pride in helping our customers from the planning stage all the way to the completion of the project.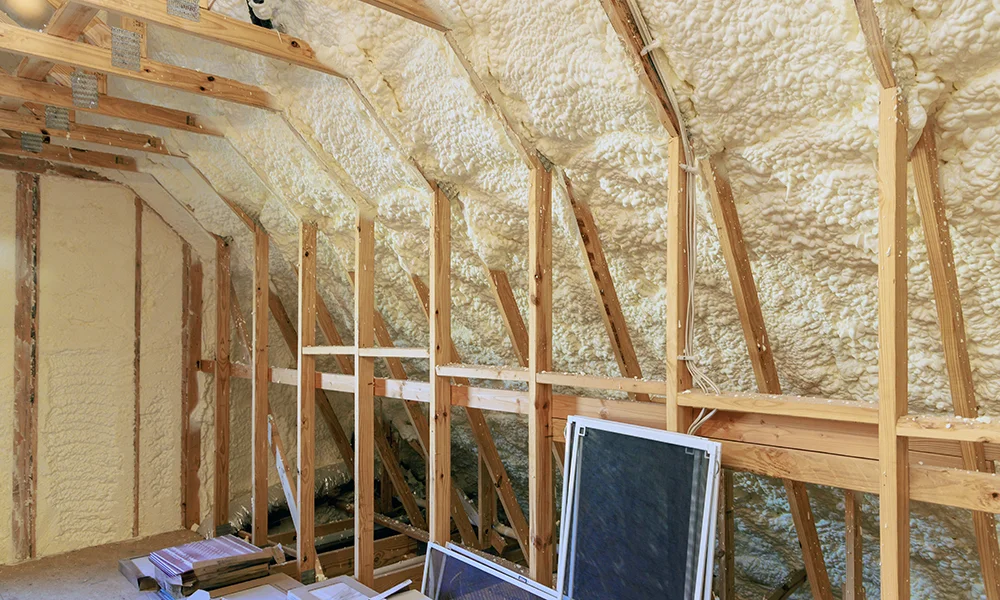 Services
We offer our service for various types of buildings and structures.
Commercial
We provide complete energy performance solution in any commercial design. Guaranteed to provide cost effective, efficient insulation to insulate interior cavities with flexible design.
Residential
Make your home feel more comfortable. Spray foam insulation allows your home heating and cooling units to work more efficiently. Get a reduction power costs as much at 35% without losing efficiency and comfort.
Agriculture
Saving agricultural business and operators for decades. Spray foam insulation protect your crops from damage, maintaining a sufficiently insulated building for your livestocks with less use of energy and fuel.
Garage Ceiling Insulation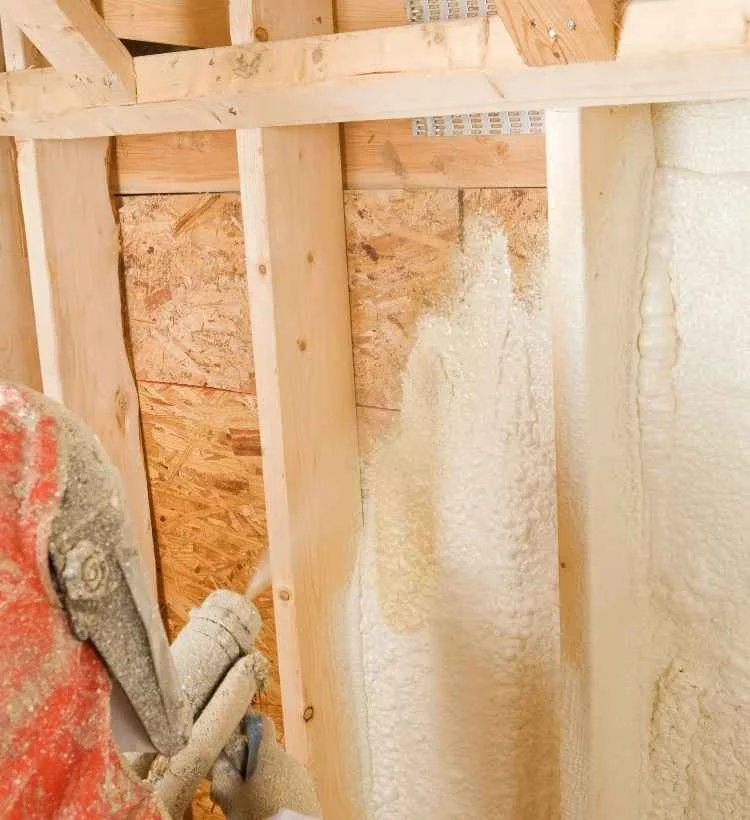 Crawl Space or Attic insulation Expert
DMV Foam is a spray foam insulation contractor located and serving the Reston, Virginia, area for over sixteen years. We offer the very best in foam insulation products and services and provide high-quality installation in your attic insulation reston va, crawl spaces, walls, outbuilding, indoor arenas, home additions, garages, sheds, metal buildings, pole barns, horse barns, greenhouses, steel buildings, storage tanks and containers, trench breakers, retail shops, lumber kilns, public buildings, coolers and freezers, basements, auto garages, etc.
Spray Foam insulation is recommended by DMV Foam for both new construction projects and upgrades to existing structures. And while you will get many "spray foam insulation companies near me," it is important to understand how important it is to hire the right spray foam insulation installers in Reston for the safety of your workspace, home, and surroundings. Toxic spray foam insulation is the worst mistake a homeowner can make and choosing professionals like DMV Foam is something you should take into serious consideration.
The best Spray Foam solutions for your Home
Every year, in Reston, Virginia, homeowners and property owners throw away thousands of dollars on unnecessary heating and cooling costs caused by improper and insufficient insulation. Lack of proper insulation can lead up to a 35% increase in energy cost. At DMV Foam, we understand that owning a home is one of the most significant investments and comes with many financial responsibilities. One of such primary responsibilities is maintaining the home properly, including upgrading and providing the house with amenities that will make it more comfortable to live in.
Given the Reston climate, your home and commercial or agricultural buildings are exposed to a considerable amount of heat from the sun every summer and cold during winter. Unfortunately, regular insulation cannot prevent hot and cool air from seeping in and out of your home. That is why spray foam insulation has recently become a popular choice among builders and homeowners for many reasons anywhere in Culpeper Va and Lorton Va.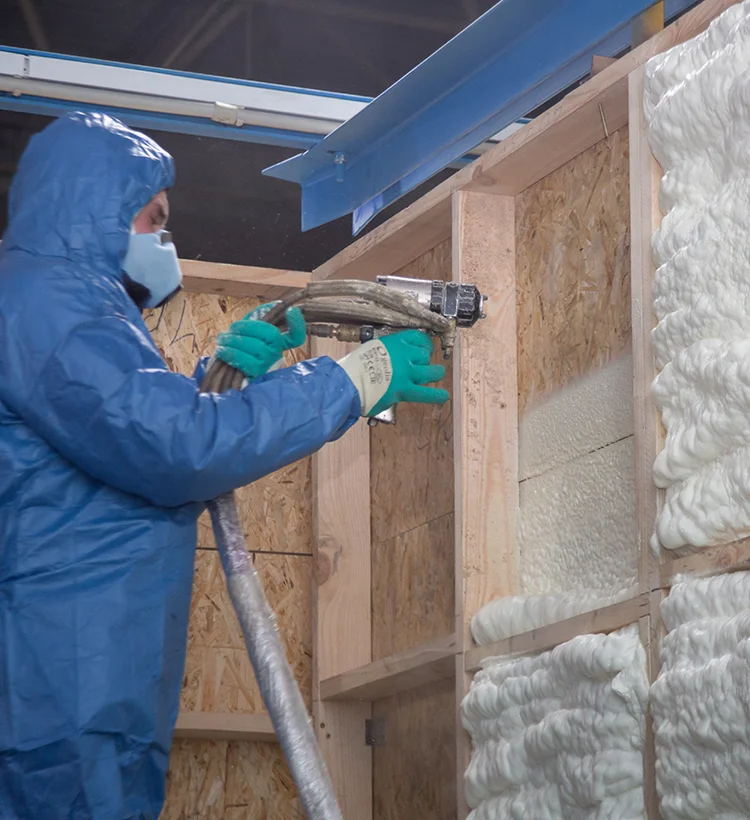 Professional Local Insulation Company
Its main advantage is that it completely fills and seals all cracks, crevices, and holes, thus preventing air and moisture from entering your home. Additionally, it is sprayed as a liquid, thus, it can easily be applied to any kind of surface, even in hard to each areas in your building. Other advantages of spray foam insulation compared to other forms of insulation include deterring moisture, improving indoor air quality, easy installation, reducing external sound from entering your property, providing additional strength to buildings, and being long-lasting (has a lifespan of more than 100 years).
Your attic is much more than a crawl space or a storage unit. It serves as a protective layer between the roof, other elements, and the rest of the house. Our team of highly trained professionals can examine the issues inyour home's attic and provide customized solutions. After a thorough assessment of your home's needs, we will come up with the best solutions to improve air quality, reduce noise, prevent moisture, block out air infiltration and maintain uniform temperatures in your home.
The team came out to provide us free estimate for an attic insulation. He was very nice and accommodated all our queries and discussed all our options. We were very impressed with their service. Great company to work with fair price and quality work. Thanks DMV team!
Hadwin Flowers
I was searching for home insulation contract near me and found them. DMV are the experts in the foam insulation industry. They make sure you have what is best for each project and guarantee a long-term value. We highly recommend their service.
Harley Geise
Thanks for the great service! They offered us a reasonable price and financing options. The job was done quicker than the scheduled time. We are very pleased with the service! We will definitely refer them to our friends and family!
Travis Collins
They were very responsive and very professional! These guys handled the job quickly. They assessed and provided solution cost less than our budget. Absolutely the highest quality insulator in DC!
Troy Sarratt
Worth it without a doubt! Pleased with their work, offered us cost-effective price. DMV is the highest quality insulator we have ever worked with. The whole experience with them was perfect from start to finish.
Barbara Stephens
We've been getting charged unusually high electric bills and decided to contact a foam insulation company to help us with our problems. Best decision ever! They did an absolutely amazing job! Our home is now energy efficient, and comfortable. Will recommend DMV to anyone who needs insulation service.
Pansy Crawford