Insulation Contractor Vienna Va
We distinguish ourselves from other insulation contractors in Vienna Va by providing excellent and cost-effective solutions. Given our experience in dealing with different scenarios, our experts are sharp-witted and capable of devising solutions to resolve issues.
Choosing DMV for Spray Foam Insulation?
Spray Foam insulation is by far the best and most economical choice for insulation in Vienna, Virginia and DMV Foam is here to get you set up. We understand the importance of insulation in your home and business and are willing to go the extra mile to ensure you get your installation installed with great care and precision. As your trusted spray foam insulation contractor, we always aim to exceed your expectations with quality and flawless services.
For over sixteen years, the team at DMV Foam has provided clients with the best products and insulation methods. This makes us one of the most trusted and highly reliable spray foam insulation companies out here in Vienna. We have served over 1000 happy customers, and you can be one of them today. We have a proven track record for success, which is why we have added many happy customers to our profile. Our loyal customers trust us and have been our biggest advertisers through word of mouth.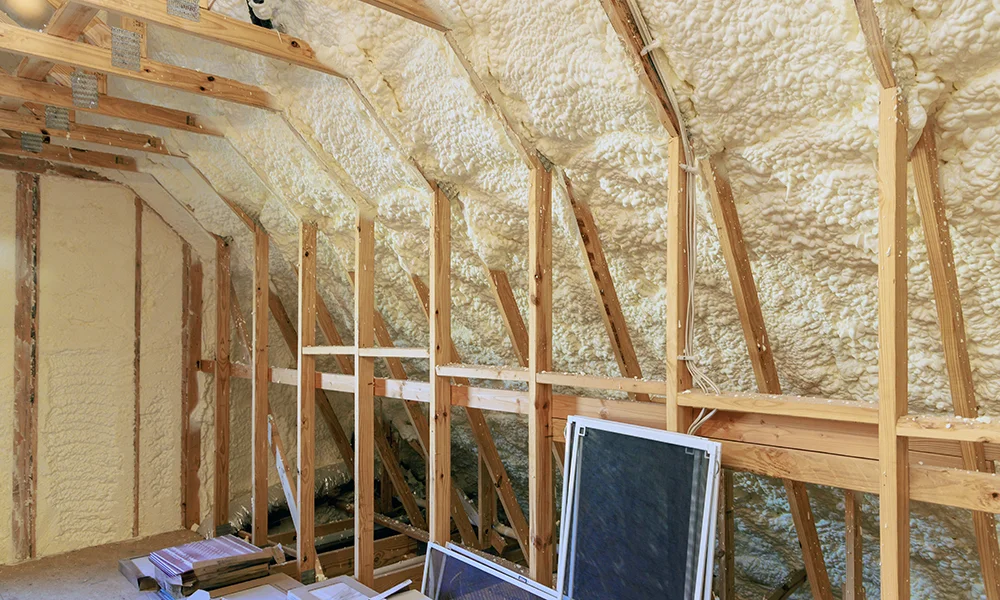 Services
We offer our service for various types of buildings and structures.
Commercial
We provide complete energy performance solution in any commercial design. Guaranteed to provide cost effective, efficient insulation to insulate interior cavities with flexible design.
Residential
Make your home feel more comfortable. Spray foam insulation allows your home heating and cooling units to work more efficiently. Get a reduction power costs as much at 35% without losing efficiency and comfort.
Agriculture
Saving agricultural business and operators for decades. Spray foam insulation protect your crops from damage, maintaining a sufficiently insulated building for your livestocks with less use of energy and fuel.
Garage Ceiling Insulation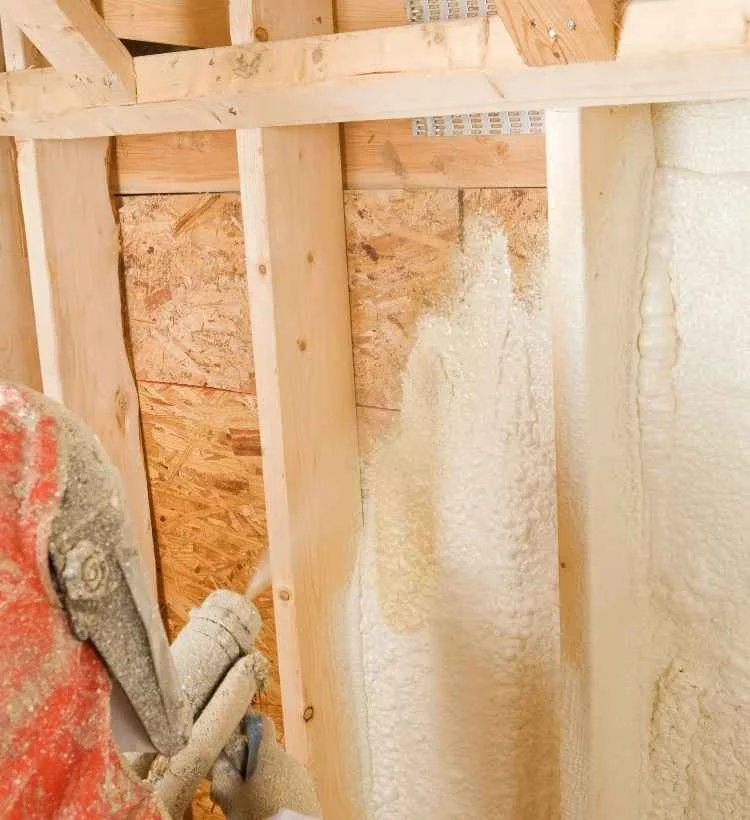 Crawl Space or Attic insulation Expert
When choosing the type of spray foam insulation, it is important to ensure you have the best and that it will last for years. With a lifespan of up to 80 years, spray foam insulation allows you to create a more energy-efficient and comfortable home. If it's your first time, chances are you have endless questions such as how much spray foam insulation costs, if it is safe, and if you can do it yourself. Save yourself the time and energy of researching these questions by calling us today, and we will happily answer them.
Air leaks around windows, doors, and foundations drain your home's heat. Other areas such as the basement, attic, garage, crawlspace, and poorly insulated floors can increase your heating and cooling bills by up to 35%. The DMV Foam team is experienced in removing old insulation and installing new open or closed cell insulation in your home, commercial and agricultural building. We are the Attic Insulation Vienna experts for keeping your home comfortable while saving you money.
The best Spray Foam solutions for your Home
Is your Vienna home effectively retaining heat during winter and preventing wasteful loss of cool air during the warm weather? How much money are you spending every year on energy bills? How efficient is your HVAC system? Our Vienna professionals work hard to ensure that your Vienna home is properly insulated, and we guarantee a continuous decrease in energy costs by enhancing the efficiency of your HVAC system.
Planning to have your home or business insulated with spray Foam in Vienna? Chances are you have come across many different types of insulation. Scientifically, spray foam insulation is the most advanced insulation method available to the residents of Potomac & Oakton. Other forms of insulation require many hours of effort to fit into every part and corner of your home. With Spray foam, however, it fits perfectly even in hard-to-reach areas.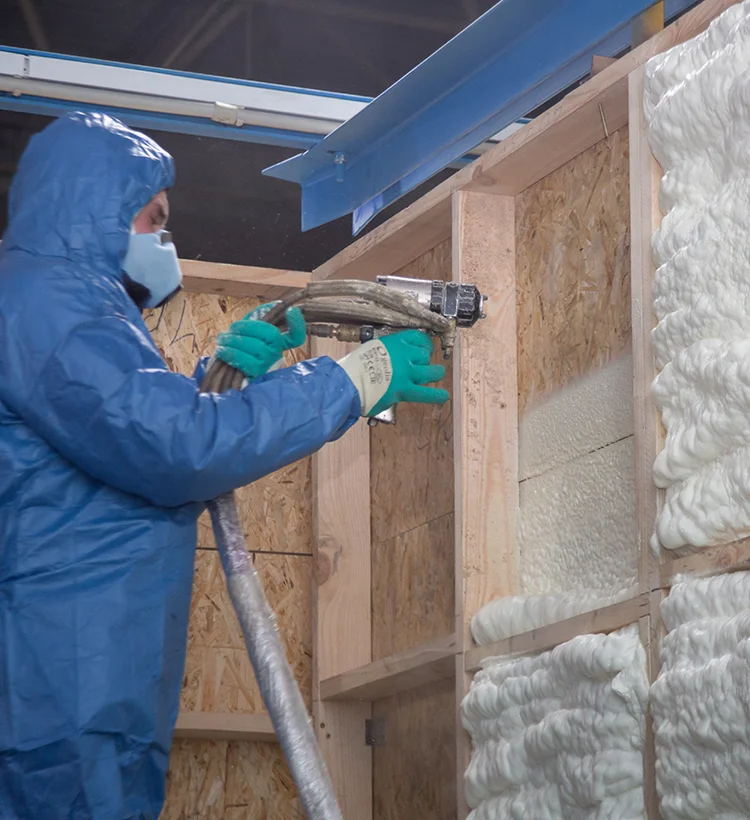 Save Your Energy Costs
Choosing the correct type of insulation for your building can be a challenge. Both open cell and closed cell have their strengths and weak points, and there isn't one that is superior to the other. By having expert installation, the spray foam completely seals your home making it 100% airtight. It is more efficient, has a higher R-Value, and is more efficient than other insulation methods. Ultimately, it will save you up to 50% in energy costs which translates to thousands of dollars annually.
Whether you are looking for the more economical open cell foam insulation or higher density and better performing closed cell, our technicians are highly trained and knowledgeable with spray foam insulation installations. They will ensure that your home gets professional treatment. Our quality installation will last forever, and we will give you the satisfaction and peace of mind you need.
The team came out to provide us free estimate for an attic insulation. He was very nice and accommodated all our queries and discussed all our options. We were very impressed with their service. Great company to work with fair price and quality work. Thanks DMV team!
Hadwin Flowers
I was searching for home insulation contract near me and found them. DMV are the experts in the foam insulation industry. They make sure you have what is best for each project and guarantee a long-term value. We highly recommend their service.
Harley Geise
Thanks for the great service! They offered us a reasonable price and financing options. The job was done quicker than the scheduled time. We are very pleased with the service! We will definitely refer them to our friends and family!
Travis Collins
They were very responsive and very professional! These guys handled the job quickly. They assessed and provided solution cost less than our budget. Absolutely the highest quality insulator in DC!
Troy Sarratt
Worth it without a doubt! Pleased with their work, offered us cost-effective price. DMV is the highest quality insulator we have ever worked with. The whole experience with them was perfect from start to finish.
Barbara Stephens
We've been getting charged unusually high electric bills and decided to contact a foam insulation company to help us with our problems. Best decision ever! They did an absolutely amazing job! Our home is now energy efficient, and comfortable. Will recommend DMV to anyone who needs insulation service.
Pansy Crawford